Music and Record Shops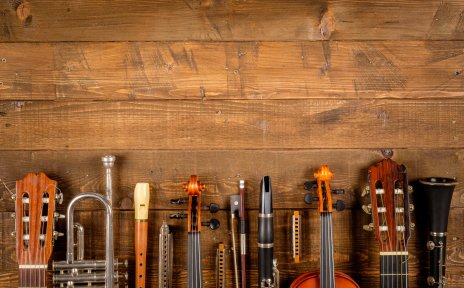 No one can do without music! That's why Bremen has so many music and record shops to offer.
Quelle: Adobe Stock / xavier gallego morel
Whether you prefer to listen to your music on vinyl, CD, tape or directly from your smartphone - hardly anyone wants to live without music. We have therefore put together a few tips for you on where you can pursue your passion.
The Golden Shop
In the Golden Shop you will find a wide range of vinyl and CDs from all areas. There are also DVDs and audio books. If you're lazy about walking, you can also visit the online shop - although it's really worth a visit to this charming shop!
Besides the music, the Golden Shop is known for its underground literature, graphic novels and graffiti & street art.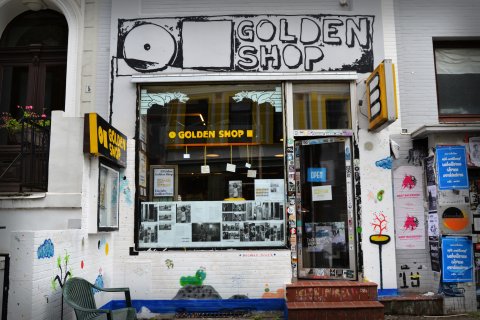 Quelle: WFB / Kristina Tarnowski
Bartels Noten
Bartels Noten is located in the heart of the city centre, in the Baumwollbörse building. A visit to this traditional shop can therefore be ideally combined with a stroll through the city. Bartels Noten is a specialist music shop and offers everything to do with sheet music, music writing papers and music-related non-fiction books, biographies and reference works. A total of more than 200,000 music scores and books await you.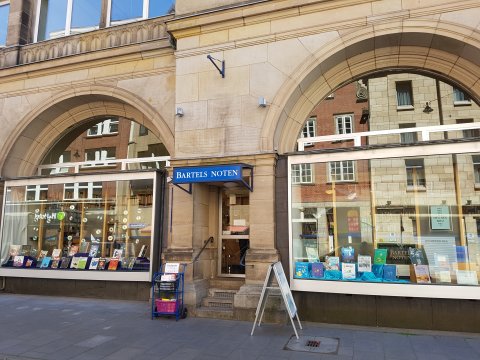 Quelle: bremen.online/MKA
Musikbörse
The Musikbörse in Bremen is a small, cosy shop where you can get friendly and competent advice - especially in the beginners' area. Here you can find everything about guitars, ukuleles and other stringed instruments. You can also have your old instruments repaired, find all kinds of accessories or just chat about your love of music.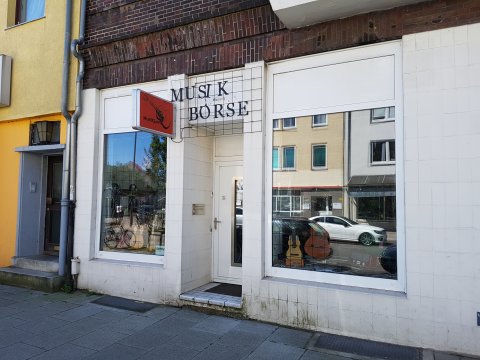 Quelle: bremen.online/MKA
Hot Shot Records
Hot Shot Records is located directly at the Wallanlagen and supplies you with records, CDs and DVDs. There are currently over 70,000 different items in stock, whether new or second-hand - what isn't there can be bought worldwide at reasonable prices. Whether it's Madonna or Iron Maiden, there's always a witty saying for free.
Gitarrengalerie
The guitar gallery offers everything a specialist shop for acoustic guitars should offer: Your guitar needs to be repaired? Are you looking for the right accessories? The Guitar Gallery is definitely the right place to go for you and your guitars!
Here you'll find concert and acoustic guitars, children's guitars and more exotic instruments like acoustic bass and octave guitars. Before you buy a guitar, you can rent one and put your passion to the test.
Quelle: Gitarrengalerie Bremen
Thein Musikalien
Thein Musikalien has been in business for 41 years and offers a wide range of products. In addition to personal and professional advice, you will find all kinds of sheet music, music accessories, CDs and gifts. Of course, there are also various instruments: Harmonicas, kalimbadas, sansulas, nose flutes, jew's harps and singing bowls are part of the assortment - you can even rent or buy pianos at Thein Musikalien.

Quelle: ©TASPP - stock.adobe.com / fotolia
Hoins Intermusik
At Hoins Intermusik, you'll find everything your musical heart desires - from pianos to electric guitars. You can also try out the musical instruments directly! Besides new instruments from brand manufacturers, Hoins Intermusik has even more to offer! You can regularly buy second-hand instruments. There is also an in-house workshop - here you can have almost all repairs done and restore your broken instruments to their former glory.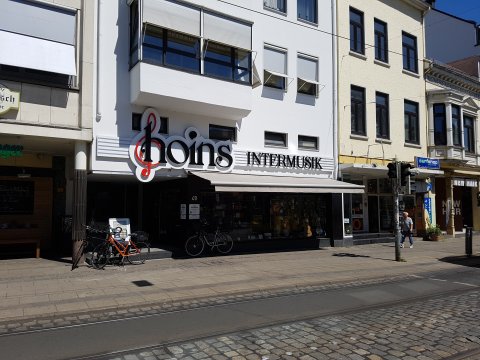 Quelle: bremen.online/MKA
Studio Illegale
Since March 2019, you can look forward to the record shop in Bremen's Neustadt! At Weberstraße 18, Studio Illegale invites you to browse, listen and buy all kinds of records.
Black Plastic Bremen
Looking for vinyl? You'll find it at Black Plastic Bremen on Dobben! The shop has over 10,000 records ready for you. Besides second-hand LPs in super quality, rarities and new goods await you. With a lot of conviction and passion, you will also be advised on your purchase.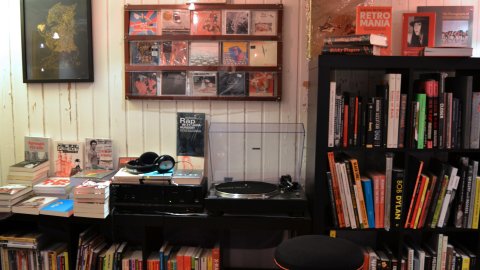 Quelle: WFB / Kristina Tarnowski
Klaus Kuhnke-Archiv
The Klaus Kuhnke Archive is probably more of an enthusiast's tip. The archive was founded in 1975 and has been archiving sound carriers, music-related books and ongoing collections ever since. At present, the archive holds about 100,000 sound carriers (from vinyl to tapes), 8,000 books and 160 collective works.
The archive is not only used for research - duplicates from the collection are also regularly sold and private pieces are purchased.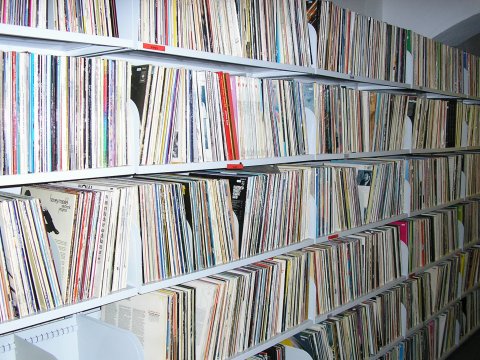 Quelle: Klaus Kuhnke Archiv / Ulrich Duve








You might also be interested in...