About Us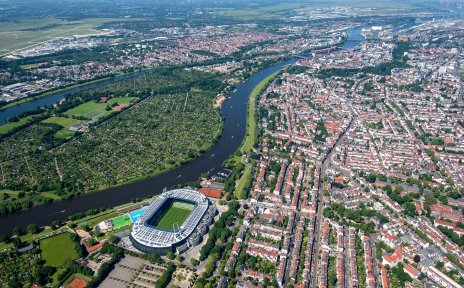 bremen.de is the official city directory of the Free Hanseatic City of Bremen
Quelle: WFB / Studio b
About us
bremen.de represents the interests of the city and state of Bremen. It aims to assist its public, its businesses and those with a general interest in the Hanseatic city. All institutions, companies, associations and corporations are able to post articles and adverts. Content and quality are maintained by a team of sub-editors. bremen.de is the most popular website for Bremen-related topics.

This city directory was established in 1996. Its initial design and development took place under Prof. Herbert Kubicek, who led the Forschungsgruppe Telekommunikation at the Universtät Bremen. Since then the website has been under constant change and improvement. The Bremen-based service company bremen.online GmbH has been in charge of bremen.de since 2003. In addition to departmental organisation, bremen.online GmbH is also responsible for technical support and marketing of the website. The Senatorin für Finanzen (Referat 02) is in charge of the technical platform design and administration. In 2015, bremen.online became a division of WFB Wirtschaftsförderung Bremen GmbH.

The website aims to offer all relevant news, information and contacts to Bremen's public. You can browse with ease by using our simple search tools, and you also have access to online government and industry services. There are also many services to help you settle into your new home in Bremen. The website is proud to promote community spirit, and the Schwarze Brett is one of its most useful features, where the public are able to place advertisements and notices.

The contents of this online directory are managed by various departmental teams. If you cannot find something on bremen.de or you have suggestions about content or design, please feel free to get in touch with the editorial or maintenance teams on info@bremen.de.