Werder Bremen - the pride of the city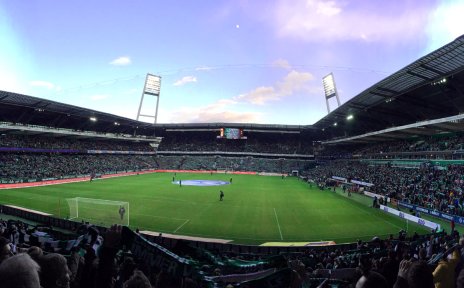 Werder is Bremen and Bremen is Werder!
Quelle: www.olaf-felten.de
This historic football club based on the banks of the Weser river is as much a symbol of Bremen as the Town Musicians, the Roland statue and the town hall. On both the domestic and European stage the green and whites have met with a great deal of success over the decades, winning four league championships, six DFB cups and the 1992 UEFA Cup Winners' Cup. What's more, Werder Bremen are ranked second in the all-time Bundesliga table. Many great players have worn the famous shirt with the diamond W logo. And although year after year hundreds and thousands of fans flock to the stadium to cheer on their team, Werder Bremen still feels like a family club.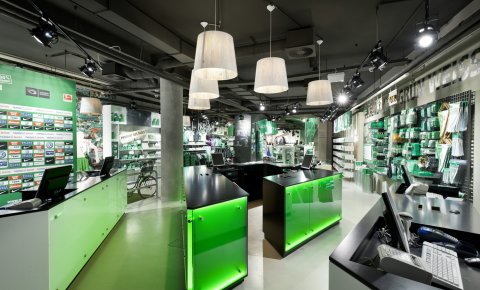 You'll find the complete range of Werder Bremen memorabilia at the club's fantastic fan shop.
Quelle: Werder Bremen Fan-Service GmbH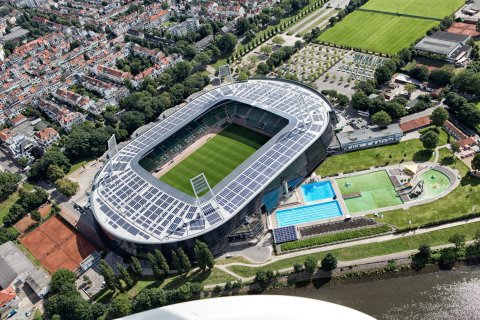 'Green and white forever' – the home of Werder Bremen!
Quelle: WFB Wirtschaftsförderung Bremen GmbH/T. Vankann