Tischlereimuseum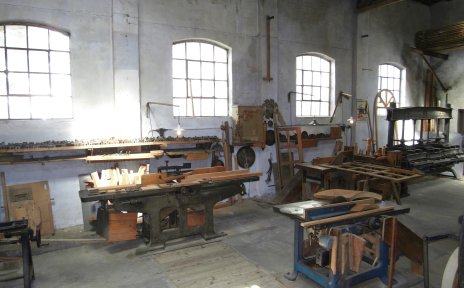 Germany's first Carpentry Museum
Quelle: Frank Baethke
How was Germany's wood sawed and planed in the olden days? Find out at the Carpentry Museum.
On the Köpkenstraße in the neighbourhood of Ostertor, stands a joinery in its original state. First built as a steam-joinery, the ramshackle building has been restored and now is an exhibition space which opens its doors to the public. Housed in the machine room is a one-off collection of over 20 historical woodworking machines, mostly from the period before 1900. Just like the old building itself, the machines have been given a revamp and are now fully functioning. Some of the machines are operated by a transmission machine which runs under the floor boards. The conveyance of power to single woodworking machines via reduction gearing and release mechanism can still be demonstrated. A steam engine with 25 HP and two cylinders, which were in primary operation before 1900, could be reinstalled.
Enthusiasts can join the regularly scheduled tours of the museum and learn about the history of carpentry in Bremen.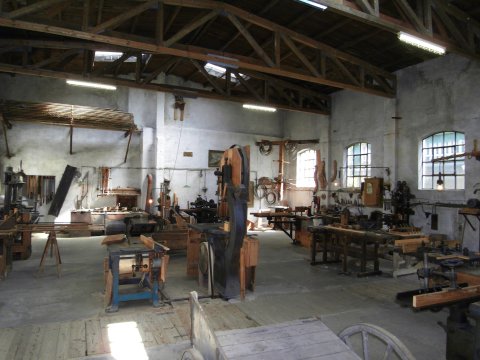 Quelle: Frank Baethke
You might also be interested in...