Vegesack Harbour Festival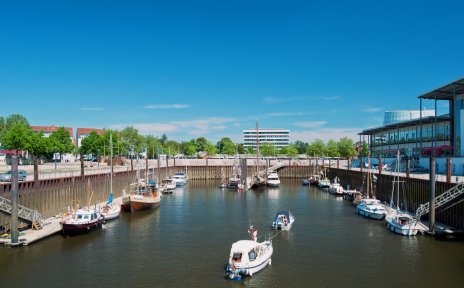 The festival at the old harbour in Vegesack in Bremen's north features ships, music, arts and crafts and plenty more.
Quelle: bremen.online GmbH/ Foto: Dennis Siegel
The district of Vegesack has held its own harbour festival on the first weekend in June every year since 1980. The first harbour festivals were relatively small and compact. They were organised by amateurs in their spare time and many of the performers such as bands, choirs and clubs appeared for free and actively helped out with the organisation.
Where & When

4 to 6 June 2021

Vegesack harbour
Today's harbour festivals are still run by volunteers, but the festival is much larger than 30 years ago. Initially, there were comparatively few festival-goers, but the events became so popular that visitor numbers increased with each year. Visitors to the first festivals were mainly from in and around Bremen, but today the festival attracts people from far and wide – from across northern Germany, Berlin, the Rhineland as well as other parts of Germany. It's not only increasing numbers of visitors that throng the festival grounds, there are also more and more stall holders and bands applying for a pitch or a slot in the programme. This has encouraged the organisers to produce a programme that becomes more creative and interesting with each new year. Despite this success, the organisers have stayed true to their original concept as well as to the founders' principle of running a festival and not a funfair.

Every year, the four stages located in Hafenwald, Utkiek, Kitoplatz square and Signalstation feature more than 20 bands and solo performers. Up to 15 ships offer round trips and more than 50 stalls offer a range of wares and a wide selection of food and drink. Music from rock, pop, soul and blues to jazz, country and shanties provides the entertainment, while you tuck into fish rolls, bratwurst, roasted meat or gyros. You can also choose from a selection of beers and fine and sparkling wines, enjoy an ice cream, crêpe or coffee, or browse the stalls selling jewellery, arts and crafts and bric-à-brac. The Kutterpullen boat race and free round trips on one of the traditional boats of the Vegesack museum are just some of the many things that make a visit to the harbour festival in Vegesack such a great day out.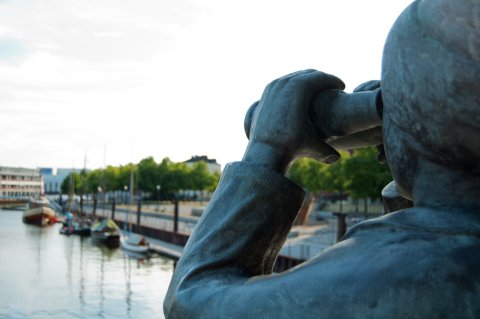 Quelle: bremen.online GmbH/ Foto: Dennis Siegel
You might also be interested in...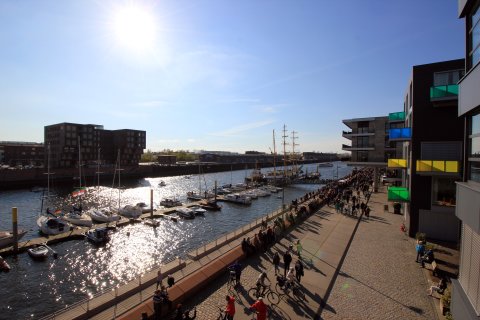 Well worth visiting: Old Weser harbours throughout Bremen that connect seafaring traditions and modern use as a marina.
Quelle: Katharina Bünn