Vegesack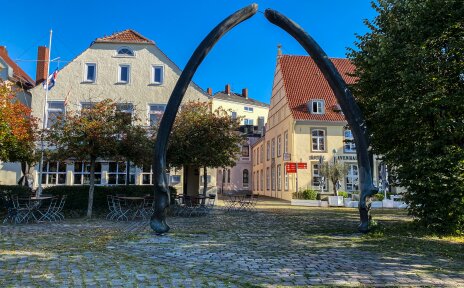 In the Far North of the City
Quelle: WFB - LPE
Vegesack lies in the north of Bremen, where the Lesum River meets the Weser. About 400 years ago, Germany's first artificial harbour was constructed here. Today this neighbourhood no longer lives from fishing, but the olden days make themselves known in Vegesack Harbour at the Havenhaus (Harbour House), the fountain column, and the bronze statue of a whale jaw. The pedestrian zone in the heart of the neighbourhood offers modern counterpoints: Here residents and visitors are presented with numerous recreation and shopping opportunities. The yearly Vegesacker Hafenfest (Vegesack Harbour Festival) takes place on the first weekend in June.
Quintessential Vegesack
The Bremen neighbourhood Vegesack is made up of five different sections. The section bearing the same name as the neighbourhood - Vegesack - is its centre and has the harbour in it, which is now a museum, rather than a working, harbour. Addition attractions here include the Weser promenade and the Kitohaus. Grohn is a particularly diverse area. Once a fishing village, it's now the home of Jacobs University and the portal to the Haus Seefahr. In Schönebeck there a some very old buildings, included the well-known Museum Schloss Schönebeck (Palace Schönebeck) in the valley of the Schönebecker Aue (Meadow) and the small wooden Schönebecker church. The residential character of the section of Aumund-Hammersbeck is illustrated by the single- family houses seen here, but there are also some companies located in the area. Fähr-Lobbendorf was created by combining the sections of Fähr and Lobbendorf in 1946.
Not to Be Missed in Vegesack
Good to Know!
Those who live in Vegesack probably already know that the neighbourhood in its entirety has less dance clubs than on the single strip of the "Diskomeile" (Disco Mile) in Bremen's downtown. Better to reckon with a half hour train ride into town if you want to go dancing. However, Vegesack has its fair share of pubs and bars for getting together and watching a game, or to enjoy a delicious cocktail. For example, at the "Fährhaus", "Muddy", or in the music and sport bar "Horizont".
You might also be interested in...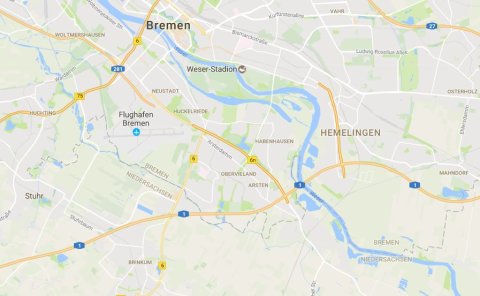 Learn more about what you should not miss in the different parts of the city.
Quelle: Maps