Wilhelm Wagenfeld Haus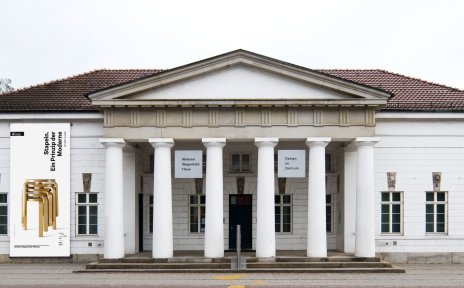 History of design and everyday culture.
Quelle: Jens Weyers
The Wilhelm Wagenfeld House examines current issues surrounding design and everyday culture.
Located within the neoclassical listed building in the middle of the "Culture Mile" are the Design Zentrum Bremen and the Wilhelm Wagenfeld Stiftung (Foundation). The Wilhelm Wagenfeld Stiftung together with the Design Zentrum Bremen present design and everyday culture of the 20th and 21st century. In changing exhibitions, as well as conferences and lectures, current and historical developments and trends in the design sector are examined. A central theme is the role of creative industries in innovation.
You might also be interested in...