Wätjens Park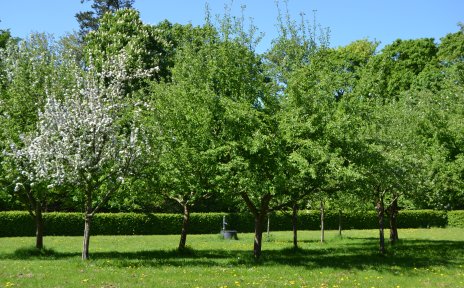 Wätjens Park is a cultural and historical monument that holds up a mirror to the gardens of the 19th century.
Quelle: WFB / KF
This park was laid out in the 19th century by a shipowner named Wätjen. As the years went by, it gradually got smaller as the "Bremer Vulkan" shipyard expanded. Today, the 40-hectare park is a leafy haven in the north of Bremen and is lovingly tended by a local charity.
The memorial temple and Roselius Garden are well worth a visit, and you can see the crenellations of the castle, the former summer residence of the Wätjen family, from quite some distance.
You might also be interested in...