Vegesacker Geschichtenhaus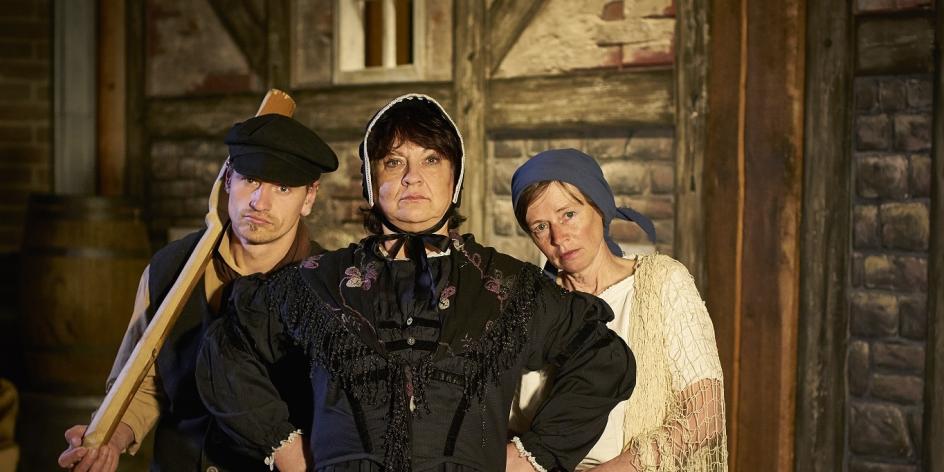 Zum Alten Speicher 5a, 28759 Bremen
Opening times
Mi 11:00 - 17:00
Do 11:00 - 17:00
Fr 11:00 - 17:00
Sa 11:00 - 17:00
About us
House of History in Vegesack
Where the city's past comes to life
The House of History in Vegesack offers historical theatre, cabaret and photography all under one roof. The stage productions bring to life the history of the Alter Speicher building, the gallery hosts photography exhibitions, and there is a packed programme of concerts, lectures and readings throughout the year. What was once the city's oldest harbour warehouse has been transformed into a cultural venue enjoyed by locals and visitors alike.
The House of History in Vegesack is a project run by bras e.V., a charitable organisation that offers a wide range of activities for jobseekers as well as support and encouragement with their job search.
Opening hours
Wed-Sat 11am-5pm
Prices
€ 4.80
Free entry for children aged 16 or under.