Discover What Makes the World Go Round
In the exhibition "What Makes the World Go Round", you can investigate seven phenomena of globalisation: Communication, Global economy, Sex and Gender, Human Rights, Climate change, Migration, and Time. These are themes that we encounter daily in the media and which shape our lives. Questions such as, "What role does a single human being play?" and "How does the climate work?" are answered here in a playful way.

Treasures from all Around the World in The Archives
For the born explorer, the "Schaumagazin" (Archives) is the place. Connected to the museum by an enclosed, pedestrian bridge, a deep pile of buried treasure is waiting to be discovered here.
The collection's Europe-wide unique combination of ethnology, trade, and natural history enabled the development of interdisciplinary exhibitions that demonstrate the relationship between humans and nature on the different continents. With almost 10,000-square metres of exhibitions space, and 1.2 million articles, the Übersee-Musuem, founded in 1896, is considered one of the most important cultural institutions in northern Germany. Large, special exhibitions with nation-wide appeal round out the museum's offerings.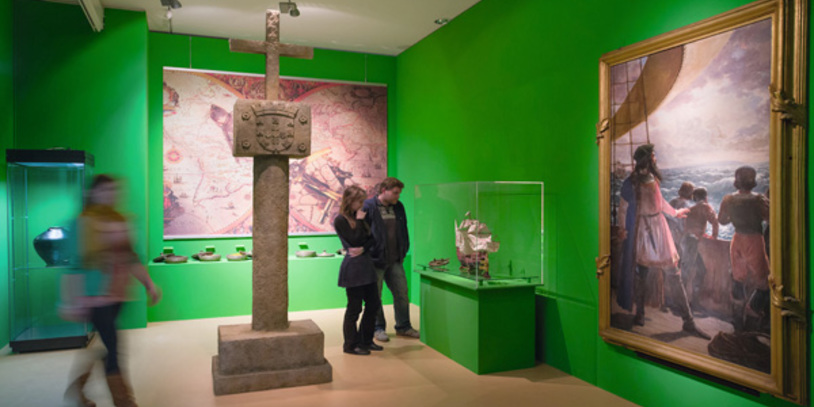 Abenteurer, Forscher und Entdecker im Übersee-Museum
Quelle: WFB Wirtschaftsförderung Bremen GmbH (Pientka)