Seven lazy brothers fountain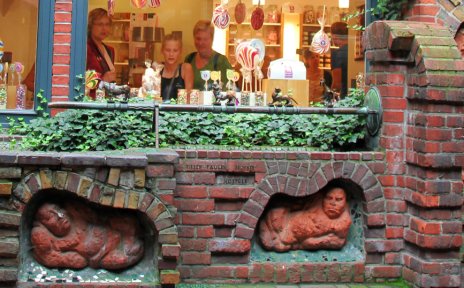 The fountain by Bernhard Hoettger at the Handwerkerhof craft centre in Böttcherstrasse.
Quelle: bremen.online / KBU
The Fountain of the Seven Lazy Brothers is based on a local legend. They were the sons of a Bremen farmer and not exactly renowned as hard workers.
As the legend says, the seven lazy brothers couldn't find any work in Bremen, so they went out into the world. Some years later, they returned to Bremen with a wealth of knowledge and experience and began to work in their father's fields. They dug ditches to drain the fields and constructed a dyke along the river Weser to prevent floodings. They also paved a road and built themselves houses next to it. Unwilling to believe that the seven lazy brothers have changed, the people of Bremen continued to pour scorn on them, saying the brothers were simply too lazy to get their feet dirty while working in muddy fields.

Now, of course, we know that the seven lazy brothers were not lazy at all but actually very smart. But the fountain in the courtyard of the Paula Becker Modersohn House in the Böttcherstraße still depicts them as idle. However, you should have a look at the gables of the Sieben Faulen Haus (Seven Lazy Brothers House). Here you can see the industrious brothers standing tall and proud as they look down on the city.
You might also be interested in...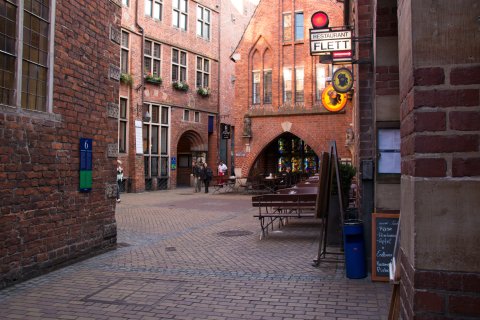 Built in the 1920s, this fascinating 110 metre-long lane houses shops and restaurants, museums, workshops and a carillon.
Quelle: WFB - KMU