Christmas market in the Lloyd Passage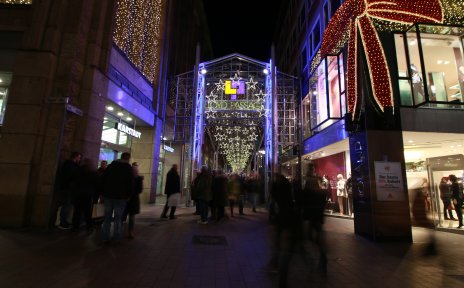 Scandinavian Christmas in Bremen
Quelle: WFB; Müller
Please check with the organizer whether the event or the market will take place as planned or whether the respective cultural institution is open.
From 26 November to 29 December, the Lloyd Passage shopping arcade will be decked out in its festive finery as around 20 red and white stalls create a Scandinavian Christmas atmosphere under the shelter of its glass roof.
When and where?
26 November to 30 December 2019

In the Lloyd Passage shopping arcade
Opening times
The market is open at the following times:
Monday to Thursday: 10am to 8.30pm
Friday and Saturday: 10am to 10pm
Sunday: 12 noon to 7pm
24 December: 10am to 2pm
25 and 26 December 2019: closed
The Christmas market in the Lloyd Passage shopping arcade offers delicious treats, novel gift ideas and winter accessories over a 250 metre stretch – the perfect place to do your Christmas shopping and try festive goodies well protected from the weather. This year's theme is Scandinavian Christmas in Bremen: Sweden, Denmark, Finland and Norway, so you can look forward to glögi, julmust and Swedish meatballs and around 20 exhibitors selling Scandi wares. The festive illuminations and the lovingly decorated red and white Swedish-style huts will create a fine Christmas atmosphere under the glass roof of the arcade.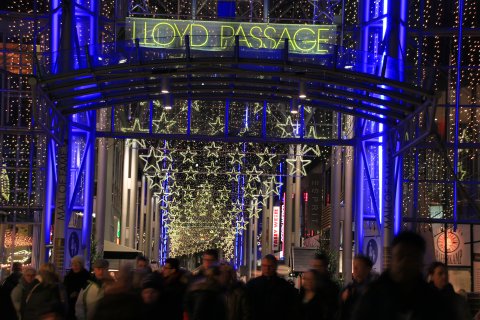 Quelle: WFB; Müller
You might also be interested in...