Unusual places for overnighting in and around Bremen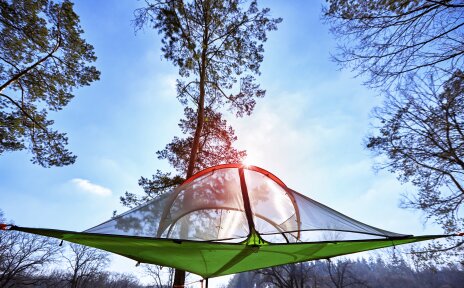 Sleep somewhere extraordinary.
Quelle: Adobe Stock / trek6500
Are you looking for a truly unique experience? Then use your next free weekend to escape from the daily grind, discover new places and feel the spirit of adventure! Here are a few of the extraordinary places to spend the night in and around Bremen that will stay in your memory long after you've returned home. You could sleep right out in the countryside, surrounded by wild animals, on or by the water, or high above the ground: you decide, it's your adventure!
Spend the night on the water
Are you one of those people who find themselves mysteriously drawn to any expanse of water? If so, our suggestions for spending the night on the water might be just the thing for you! You don't always have to go to the seaside. The banks of rivers or lakes are also the ideal places to relax.
Spend the night in Bremen's oldest neighbourhood
The houses in the Schnoor don't just conjure up the image of a string of pearls: you'll also find other gems hidden behind the house fronts in these narrow alleyways. In this car-free oasis, you'll quickly forget that you're only five minutes away from the hurly burly of the city. It's the ideal place to draw breath and relax.
HafenTraum Indoor Hostel
Camping with fine weather guaranteed – how's that possible in Northern Germany?! In the HafenTraum, the indoor camping hostel in Bremen's Überseestadt (New Harbour District), there's no need to worry about wind and weather because everything is under the roof. You choose where you want to spend the night, in rustic wooden cabins, a cosy "tiny house" or a compact yet stylish vintage caravan. Inspired by traditional buildings found in different seafaring nations, it gives you get the feeling you're going on your own round the world voyage, when you stay here.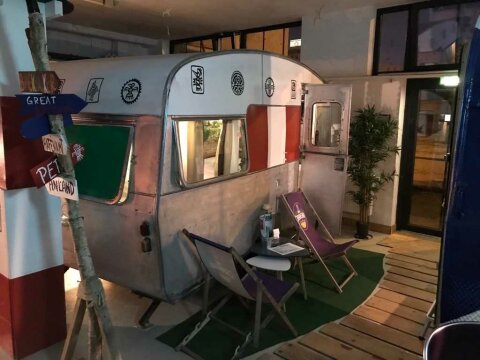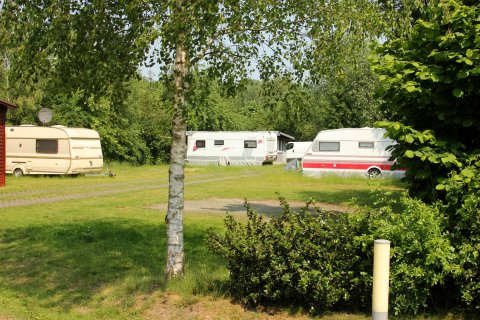 Hansecamping
Relaxation, freedom and getting close to nature – that sounds like the perfect holiday. You've been dreaming of doing this for so long, but you don't have your own mobile home or camper van. No problem: you can rent a fully equipped mobile home at the Hansecamping camp site for a minimum stay of two nights. Located right on Bremen's Stadtwaldsee lake, it's the perfect starting point from which to discover the wonders of nature. Bremen's city centre is also easily reached by bicycle.
Overnight accommodation around Bremen
Whether you're a Bremen local, or just visiting the city, there are any number of options for discovering what lies outside the city limits. All the places to stay that are listed here are between 13 and 80 kilometres away from Bremen.
You might also be interested in...