Service centre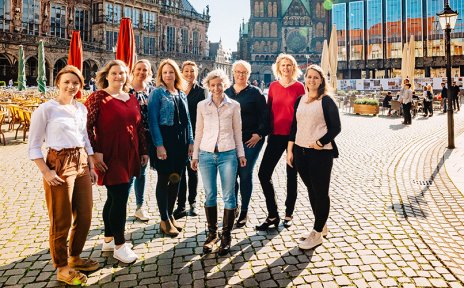 Available for you by phone and online: The Service Centre of the Bremer-Touristik-Zentrale will be happy to advise you about your stay in Bremen.
Quelle: WFB/Jonas Ginter
Here you will receive competent and friendly advice, up-to-date information on events and you can plan and book your city trip to Bremen. Choose from a wide range of hotels, hotel packages and travel components such as tickets and admissions.
Telephone service: +49 (0)421 30 800 10
Mon–Fri 8.30am–5pm
Sat 9am–12pm
Our service for you
Or email us at: info@bremen-tourism.de
We provide accurate and friendly advice, up-to-date event information, itinerary planning and booking for your city break to Bremen.
Excellent telephone service – we won't keep you waiting.
Always happy to share our knowledge with you – free of charge.
Friendly and efficient staff.
A fast, reliable service. All enquiries received by midday will be answered the same day. Customised offers for groups ready within 24 hours.
You might also be interested in...