ErlebnisCARD
Use busses and trains in the city for free and get up to 50 per cent off entrance fees with the one-day card for 1 adult plus 2 children up to aged 14 and under.
Quelle: WFB/plan B
Simple to use: Just show your ErlebnisCARD Bremen to use busses and trains in the city for free.
Low in price: You get up to 50 per cent off the entrance fees in various cultural sites in Bremen.
This is already included:
• use of local public transport in Bremen (buses, trams and regional trains in Bremen and Bremen Nord, any night supplements) from 6pm on the day before the starting date of the card and until 3am after the last valid day
• ferry crossing the River Weser from Osterdeich to Café Sand
• admission to Casino Bremen
• discounts of up to 50 per cent on admission prices, guided tours, trips on the Weser, theatre and so on
Normally, discounts are:
• only available on full-price tickets
• not available for group rates
• only available at the ticket office of the relevant service provider
• not available for special exhibitions in museums

The card is only valid if dated and signed. For further details about discounts please visit our information sheet.

We are happy to send the card to your home address. Please allow ten working days for delivery. For bookings at shorter notice your card will be available for collection from the tourist information office in the main train station.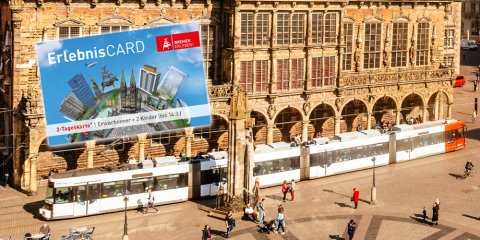 Book tickets online!
Quelle: WFB/Jonas Ginter
You might also be interested in...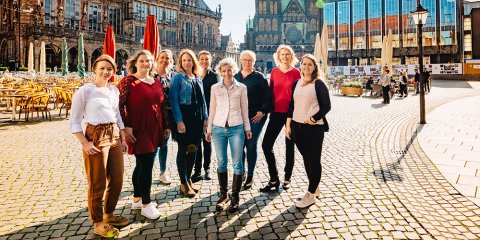 We are your local partner and we're here to help you!
Quelle: WFB/Jonas Ginter