Planning and booking your trip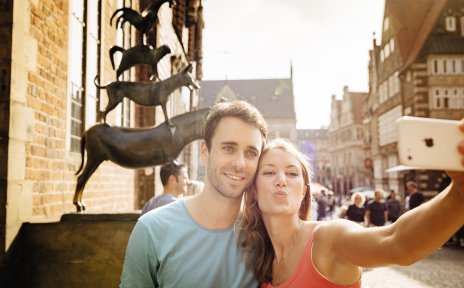 Planning to visit Bremen? Great! If you browse through what we have on offer, you´ll find the widest selection for Bremen.
Quelle: WFB/Jonas Ginter
Whether with your best friend, partner, family, a whole group or on your own - Bremen is always worth a trip. The pulsating heart of north-west Germany awaits you with numerous sights, culinary and cultural delights, Hanseatic lifestyle as well as numerous opportunities for shopping and a wide variety of activities. To make sure you are well prepared for your trip to Bremen, you will find numerous tips and information for your travel planning here.
Search and book travel components
Would you like to have an all-round service in a hotel, are you looking for a holiday apartment, a youth hostel or maybe even an overnight stay on a boat? In our accommodation search you will find the right accommodation for you. Historical, innovative, maritime or lively - attractive package deals from the Bremen Tourist Board or our trusted hotel partners combine accommodation with a variety of experiences for your stay in Bremen. Bremen is also ideally suited for a group trip. And on a guided tour or round trip you will get to know the many different sides of this beautiful Hanseatic city particularly well. Accompany a night watchman on his tour, pamper your palate with a culinary city tour, take a tour on the Town Musicians Express or let yourself be surprised by many other themed tours.
Personal consultation - in advance and on site
Would you like a personal consultation for your trip to or stay in Bremen? Then you've come to the right place with the Bremen professionals at the Bremer Touristik-Zentrale. The Service Centre can provide you with expert information by phone (0421/3080010) or by e-mail. The staff at the local tourist information offices will also be happy to provide you with competent assistance.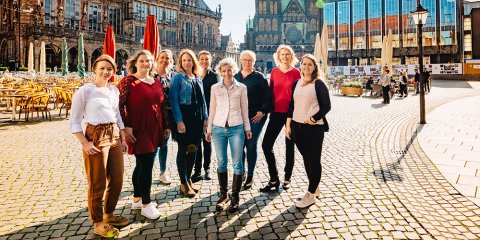 We are your local partner and we're here to help you!
Quelle: WFB/Jonas Ginter
BremenCARD - attractive discounts
Whether for a short trip with the family, with friends or for a trip for two - the BremenCARD is worth it! You can look forward to attractive discounts in numerous museums, theatres and other cultural institutions in Bremen, use public transport as part of the card and feast on rich discounts in selected Bremen restaurants.
Brochures, tips and useful information
Whether by plane, train, bus or car, over land or water - Bremen is easy to reach. In the city itself there is a well-developed local transport network at your disposal, while short distances also invite you to discover the city on foot or by bike. Here you will find useful tips and information on how to get to Bremen and how to get around. For your travel preparations we have also prepared various brochures and information for you to download and browse through online.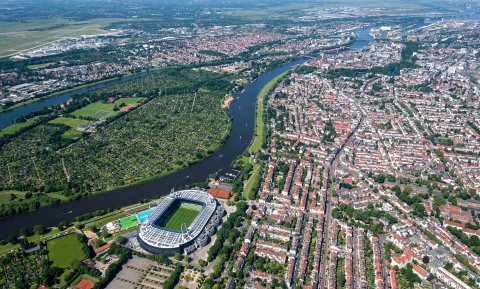 Tips for your arrival and orientation in Bremen
Quelle: WFB / Studio b