Liquid Pleasures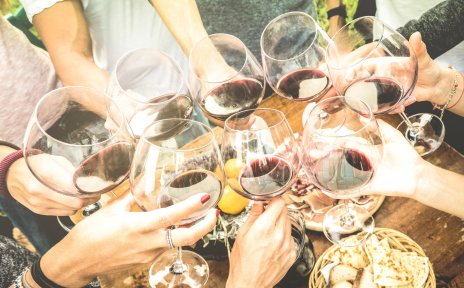 Whether you want to try your hand at brewing beer or simply sample fine wines, Bremen has something for every connoisseur.
Quelle: Fotolia / Mirko
By the late Middle Ages, the trading post of Bremen was already importing beer and wine from all over the world. The city's grand Ratskeller in particular looks back on a long-standing love affair with fine wines. The cellar masters first started serving wine here back in 1409. And beer has been brewed on the Weser since the twelfth century. Why not embrace the tradition with a wine tasting in UNESCO World Heritage surroundings? Or perhaps you'd rather roll up your sleeves and brew your own beer? In Bremen, you can!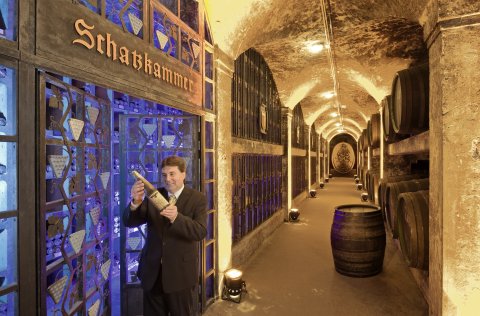 600 years of tradition, 650 German wines, grand hall with ornate wine barrels & columns, vaulted cellar, speciality Bremen fare.
Quelle: WFB/Jan Rathke
Beer is a topic that appears in the Bremen blog time and time again:

Rike tours the beer gardens away from the Weser, while Ingrid discovers the beer gardens on the Weser. A tip for sun-worshippers: the Schlachte is one of the best places in town to soak up the rays. And the sunsets here aren't bad either! Where else could you take your pick of over 2,000 outdoor seats in the heart of a city and relax by the water in full sun or tree-dappled shade?

The blog also shines a light on Bremen's craft beer scene, including personal recommendations for 13 bars in Bremen. The list covers all kinds of bar, except the pretentious kind!

Of course, we can't talk beer without mentioning Bremen's most famous brew: Beck's. Our film team wasted no time getting started on a short taster of the tour. Speaking of Beck's, Meike has an extra tip for the perfect sundowner:
"What could possibly be better than sitting on the top deck of the Alex, sipping a cold Beck's and watching the sun go down? Having travelled the world, the lovingly restored tall ship is back in its home town of Bremen. I was certainly impressed with what I found! The nautical setting creates a cosy and welcoming atmosphere. Hear tales of the ship's Cape Horn adventures and, if you're lucky, you might just meet the former captain while you're on board. For the full experience, I'd recommend a stay in the ship's eight-berth cabin, or 'puma cage' as it is affectionately known!"
There's more to Bremen than beer:

The Ratskeller is home to a seemingly endless supply of German wine. The wine cellar is part of the town hall UNESCO World Heritage site, and exudes an air of history. Rike had a great time investigating the city's cocktail bars and discovering the world of whiskies. Maike goes in search of the best ever gin, but does she find it? Blogging in Bremen – it's a tough job, but someone's got to do it!

And if all this talk of alcohol leaves you wanting something softer and more wholesome, you can get your vitamin fix from a juice bar.
You might also be interested in...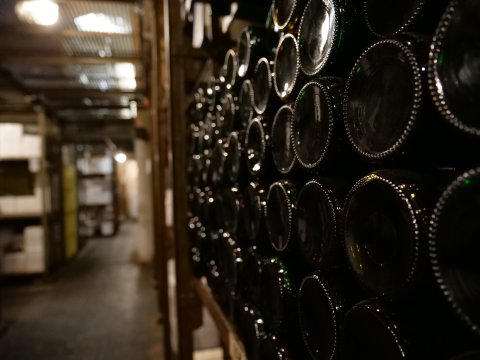 Take a deep breath of history – a tour of discovery in Bremen's wine cellar.
Quelle: WFB - MKA