Coffee shop tips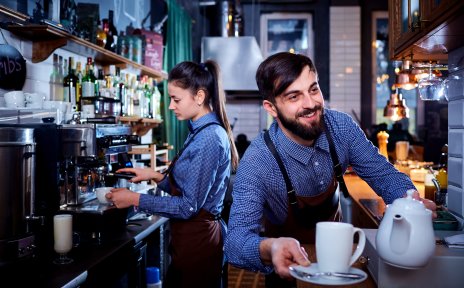 You are looking for the perfect bean? You will find it in the following coffee shops in Bremen.
Quelle: Studio Romantic - Fotolia
To enjoy your coffee in the best way at home, we have put together a list of insider tips about where you can purchase really good coffee beans that are processed in Bremen. You should definitely check out these stores!
Büchlers Beste Bohne
If you prefer individuality, you will be a fan of the store of the Bremer Kaffeegesellschaft. You will find the shop in the unique Böttcherstraße. At Büchlers Beste Bohne you can enjoy coffee from all over the world. Do not miss out on trying the chocolate specialties, too! The team of Büchlers Beste Bohne are more than happy to put together a gift package for your loved ones. By the way, the Bremen Kaffeegesellschaft is regularly hosting exhibitions about the bean.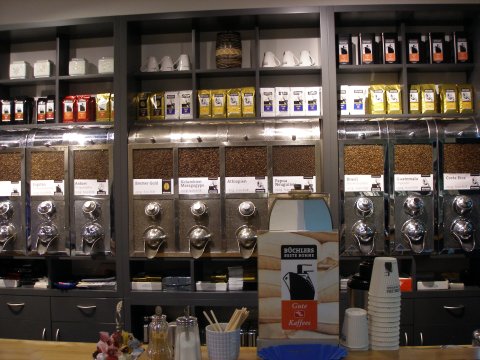 Quelle: Bremer Kaffeegesellschaft
Contigo
At Contigo you can get products from all over the world. In addition to tea, chocolate and organic products, you can buy high-quality and fair-trade coffee. For over 20 years, the company is committed to preventing economic injustice. You can find Contigo stores all over Germany. In Bremen, Contigo is located on Katharinenstraße.
Coffee-Bike
Coffee-Bike scores with mobility, environmental friendliness, and quality. The small shop on wheels can be found in the most unusual places, where you can spontaneously enjoy a high-quality coffee together with a cookie or brownie. The company was founded by two students in 2010. Back then, they operated two Coffee-Bikes. Nowadays, more than 250 bikes are on the road - nationally and internationally. The coffee is organic and the cups are 100 percent compostable. If you like, you can also order the beans on the website and drink your coffee at home. Every Sunday, the Coffee-Bike can be found at the flea market on the Bürgerweide and at most events of the Messe Bremen. To learn more about the exact locations check out the dates on the Facebook page or the Coffee-Bike map. It may be near you.
Slokoffie
Slokoffie contributes to environmental protection. Compared to conventional coffee transports, the sailing ships used by Slokoffie generate up to 90% less Co2. The beans you can get at Slokoffie are Arabica beans, which are harvested and dried in Honduras. You will be convinced by a caramel-chocolate taste with a slight lemonlike note.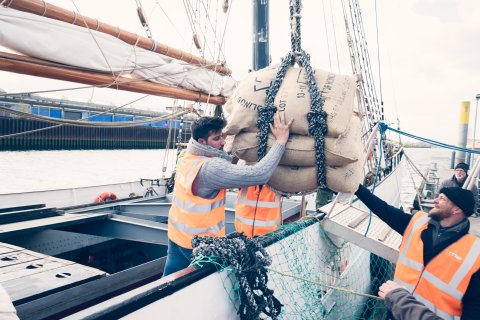 Quelle: Slokoffie
Kassiopeia
Kassiopeia is the oldest company in Bremen that is still managed by its founders. Customer satisfaction and product quality are of major importance for the firm. Kassiopeia offers a wide range of products such as tea, gemstones, and high-quality coffee. The store can be easily accessed as it is located in the district of Bremen Mitte.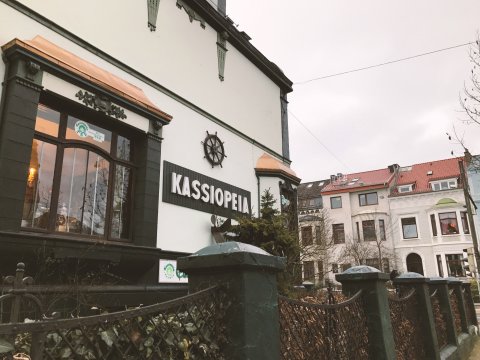 Links: Blick auf den Einzelhändler Kassiopea, rechts: verschiedene Teesorten
Quelle: Kassiopea Bremen
Cross Coffee
Cross Coffee opened its doors in 2013. The beans, which are exclusively acquired from small farmer cooperatives or comparable entities, are freshly roasted away from traditional small-scale roasting techniques. By using a differentiated roasting method, the variety of flavors can unfold in the best possible way. Whether espresso, filter coffee, chocolate flavor or a fruity taste – coffee lovers will find what they are looking for at Cross Coffee.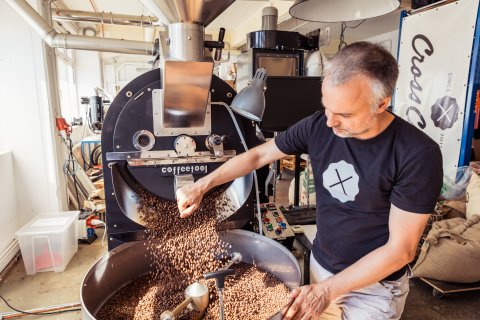 Quelle: Cross Coffee / Kultur vor Ort
Holtorfs Heimathaven
It is supposed to be Germany's last colonial goods store – the so-called Holtorfs Heimathaven in the Bremen Viertel. The store opened in the year 1874 and used to be a family business run by three generations until 2013. Since 2017, the shop is run by the firm Heimathaven, which is based in Oldenburg. Check out homemade caramel creams and fruit spreads. Try these caramel creams and spreads on-site. The recipes are free of additives. Just browse through the extensive coffee assortment and enjoy a cup of Cross Coffee at the same time.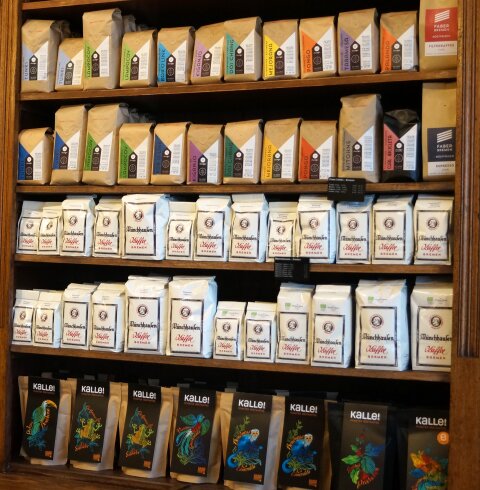 Quelle: Heimathaven e.K.
Johann Jacobs Haus
Right in the city center of Bremen you will find the Johann Jacobs Haus with its own coffee roastery. Discover a range of coffee blends and delicacies and find your favorite coffee taste. Jacobs Coffee places special emphasis on the countries of origin, varieties, and preparation methods to provide a special coffee experience. Enjoy a freshly brewed espresso from the tap on site or just take some coffee home with you. You can choose between whole beans or ground coffee. You haven't had enough of coffee yet? Then visit the Jacobs Coffee Academy and attend a seminar about cupping or certifications or take a barista or roasting course.








You might also be interested in...