Bremen Specialties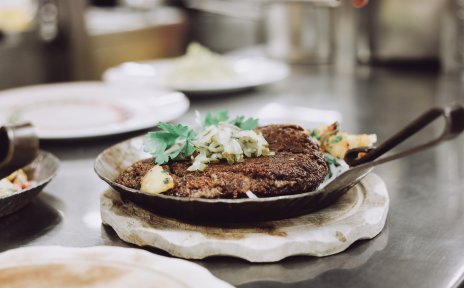 From knipp to kükenragout – discover Bremen's traditional hearty fare in restaurants and on guided tours.
Quelle: Katja Thiele / plan B Werbeagentur
Kale and pinkel, labskaus, knipp – granted, Bremen specialities do sound like they might take a bit of getting used to. But that doesn't make them any less delicious. Traditional Bremen fare is shaped by the city's proximity to the sea and its rural connections. These recommendations from locals give you a real flavour of Bremen. Why not discover them for yourself, perhaps as part of a guided tour?
Local recommendations
Fancy a coffee? Then you've come to the right place. Bremen is a city of coffee. We have already blogged about some of our stylish new cafés. And let's not forget the old-established coffee houses like Knigge and Stecker, where you can enjoy your drink in elegant surroundings.

Bremen also has a long-standing tradition of tea-drinking. The locals like a storm in their tea cup, or at least a few clouds! According to the Teehandelskontor, rule number one for a tea ceremony is never stir the milk into the tea. Then there's the largely organic Teestübchen in the heart of the Schnoor quarter, where they serve not only tea but hearty Bremen meals like knipp, labskaus and kükenragout. The latter translates as 'chick ragu', but don't worry, it's actually a poussin dish.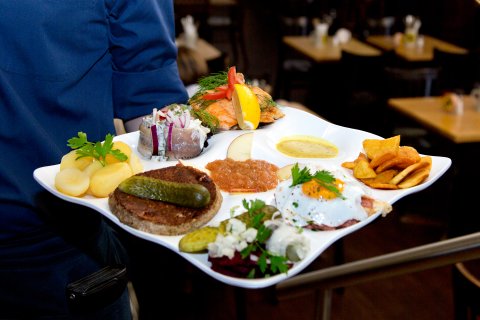 Bremen is credited with inventing the rollo, a type of falafel wrap - try Tandour located in the Viertel. Burgers might not originate from Bremen, but they certainly are all the rage here. For the best burgers, try Rock & Wurst, the Burgermeister in the Radisson or Sail City Bremerhaven, where you can try water buffalo burgers made from locally sourced meat.

In the winter months, it's all about glühwein and the kohlfahrt, or 'kale tour'. At the Christmas market and the Schlachte-Zauber, glühwein, what we Germans call mulled wine, is a must. For the best vineyard-sourced glühwein, try the Ratskeller stalls near the Bremen Town Musicians and on Teerhofbrücke bridge. Alternatively, try the vintner barrels in Ostertor, which can be found outside Theatro and Litfass until January. Kohlfahrten ('kale tours') are a north German tradition involving a handcart full of schnapps, silly games and, of course, kale! Many of the parties end up at Paulaner's im Wehrschloss. Not strictly a Bremen original, but fantastic nonetheless.

Another not-strictly-Bremen experience is the Almhütte alpine hut at the Grand Hotel. It's open from November to January, serving delicious dishes such as marillenknödel (apricot dumplings). When the hut opens its doors for each new season, it delights tourists and locals alike – including the Bremen Alpine Society, which has more members than you might think!

Anyway, back to the kale tours … Here's a popular game the locals play on their rounds. Why not try it at home?
"Every player is given a wet teabag. Holding the teabag between their teeth by its tag, the player gets a swinging motion going and, when given the order to release, sends the teabag flying as far as they can. All the results from the night are added up."
You might also be interested in...