Bremen is always worth a visit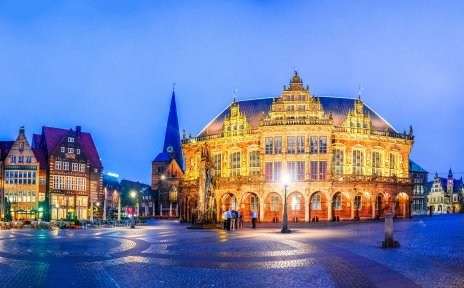 Throughout the whole year the beautiful Hanseatic city on the Weser is an experience - find out at which time Bremen suits you best.
Quelle: Adobe Stock / Sina Ettmer
Whether spring, summer, autumn or winter - Bremen has its own special charm at any time.
In spring you can experience the Hanseatic city in its most beautiful colours. Let the first rays of sunshine caress your soul after the cold months and recharge your batteries in the North German air. In summer you can enjoy the relaxed atmosphere in the city by the river, let yourself drift, indulge in different pleasures and profit from the maritime side of the big city.
In autumn golden light warms your heart. You stroll under the colourful treetops of one of the greenest cities in Germany and take time for yourself and many culinary highlights. In winter it is time to snuggle up. The cold days invite you to come closer and enjoy romantic hours in beautiful Bremen.
At any time, the varied Weser metropolis with its exciting sights, culture, urban flair and good food awaits you. Be curious about Bremen. We are looking forward to you!
Tips for travel preparations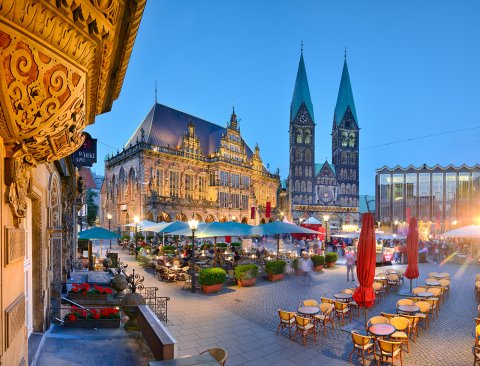 Quelle: Francesco Carovillano / DZT Deutsche Zentrale für Tourismus e.V.