Werder Bremen football season 2019/20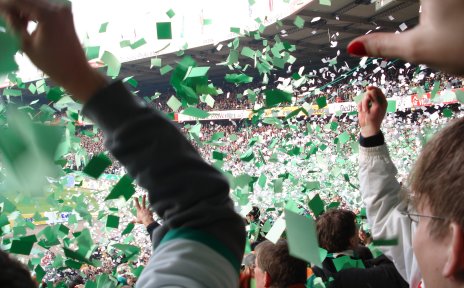 Green white dynamite in the Weser Stadium.
Quelle: privat / JUA
Where & When
16 August 2019 to
16 May 2020
Weser Stadium
One of Bremen's other hallmarks besides the Bremen Town Musicians is its football club, Werder Bremen. Werder's home ground, the Weser Stadium, is one of Germany's most popular stadiums thanks to its unique atmosphere. With its position close to the river Weser it can even be reached by boat. A visit to a Werder game is a real event when you arrive via the new Weserstadion/Pauliner Marsch landing pier.
A look behind the scenes is also worth your while: a stadium tour offers fascinating insights into the venue, particularly after its conversion into a purely football arena. Or simply come to experience one of Werder's home games.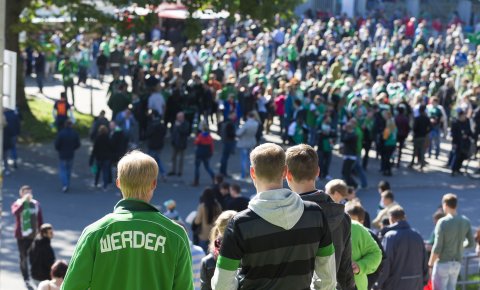 Quelle: WFB Wirtschaftsförderung Bremen GmbH / Thomas Hellmann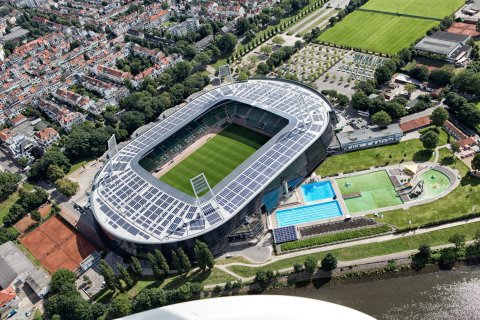 'Green and white forever' – the home of Werder Bremen!
Quelle: WFB Wirtschaftsförderung Bremen GmbH/T. Vankann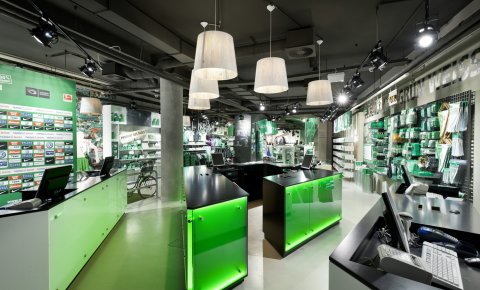 You'll find the complete range of Werder Bremen memorabilia at the club's fantastic fan shop.
Quelle: Werder Bremen Fan-Service GmbH
You might also be interested in...