Poetry on the Road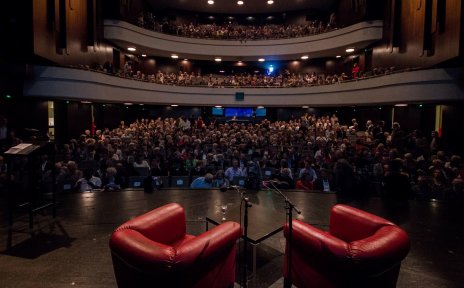 International Literature Festival in Bremen
Quelle: poetry on the road
Names from world literature alongside newly discovered writers: the Poetry on the Road festival presents a wide range of themes in a whole host of different ways. It showcases the different mediums and forms of contemporary poetry, including in combination with music and other art forms, as visual sound poetry and as performance.
Where & When

June 2 to June 6, 2022

Various venues
Each text is first read in its original language before being heard in the German translation. This trains the ear to pick up the distinctive sounds and rhythms of each language and awakens the audience's curiosity about the meaning of the words. Thirty-three writers will be appearing at the festival. They include Dutch author Connie Palmen, Reiner Kunze, the FÖN group of writers and musicians, celebrated Polish poet Adam Zagajewski, Simon Armitage from the UK, Ulrike Almut Sandig from Germany, Hinemoana Baker from New Zealand and Orsolya Kalász from Hungary, who was recently awarded the Peter Huchel Prize. The festival has continuously found new ways of exploring poetry, and has done so successfully judging from its popularity among a younger audience. New to the festival this year is the international poetry slam gala.
You might also be interested in...