New Year's Eve in Bremen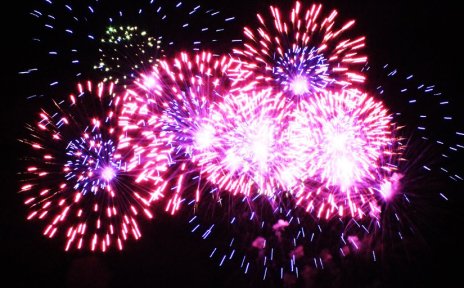 Nothing planned for New Year's Eve yet? Then why not celebrate it in Bremen!
Quelle: bremen.online GmbH
Breathtaking fireworks and all-night parties – and then classical concerts for the day afterwards. There's so much going on and it's so easy to get from place to place. With a wide range of restaurants, clubs and bars, Bremen is perfect for ringing in the New Year just the way you want to – whether indulgent, laid-back or lively.
Spending New Year's Day
At the end of the celebrations, you can enjoy a good night's sleep at one of the many hotels or in other accommodation and tuck into a hearty breakfast in the morning on New Year's Day. Or you can spend New Year's Day on a guided tour, take in a traditional New Year's Day concert or go for a stroll through Bremen's Bürgerpark.
Fireworks
Many locals like to see in the New Year by having their own fireworks display: all along the embankment on the Weser there's a sea of sparklers and crackers. The best place to see and hear the spectacle is from Teerhofbrücke, as this bridge overlooks both banks of the river Weser and guarantees the best views of the fireworks display above the city.
But it's not just along the Weser promenade that Bremen can be experienced at its best and most enthralling. The many smaller parties and festivals make the city a popular destination for New Year's Eve celebrations.
Please note that for safety reasons firework rockets may not be set off on the market square in front of the town hall. After all, we all want our town hall to remain intact for as long as possible!
New Year's concerts, parties and buffets...
As is tradition at this time of year, Bremen will host a number of concerts, parties and gala events that will ensure that your New Year's stay by the river Weser is a memorable one. We have put together a wide range of events and accommodation options for you. Please note that advance booking may be required at certain venues.
You might also be interested in...