Maritime Festival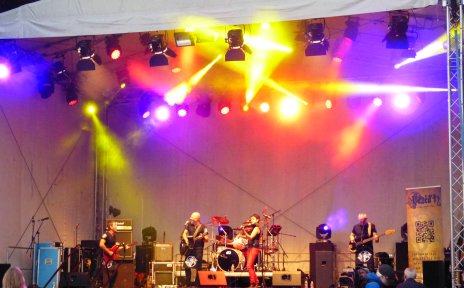 The harbour and maritime mile in the Vegesack district of Bremen will once again provide the venue for the internationally acclaimed Festival Maritim.
Quelle: Vegesack Marketing e.V.
The Vegesack waterfront is hosting this celebration of maritime music on a summer weekend. The festival, which attracted 60,000 visitors last year, has something for everyone - from cajun, chansons and classical music to folk, rock and shanties. More than thirty bands, musicians and choirs from many European countries and the Americas will be featuring at this maritime music extravaganza, which will kick off on the Friday night at 8pm.
The genre's biggest international stars on stage
On the many stages, wave after wave of the genre's biggest international stars will perform shanties, folk, rock, chanson and classic numbers. But it's not all wistful songs and ballads yearning for home waters or distant shores.
Visitors can also look forward to an accompanying programme of entertainment with plenty more maritime-themed fun. This includes arts and crafts, exhibitions, street theatre, stilt walkers and a special children's zone at the harbour with surprises galore for the little ones.
Free admission, shanty slam and fireworks
As ever, the grand finale of the event will be a 'shanty slam' and a spectacular firework display above the River Weser. Admission to the entire festival is free.
When & Where
August 5 to August 7, 2022

Bremen Vegesack
You might also be interested in...