Ice Wager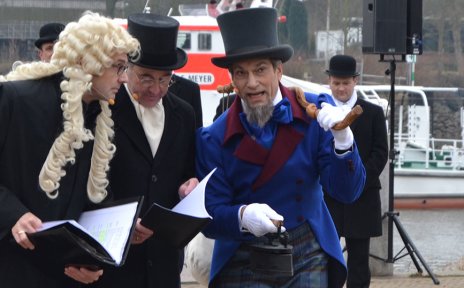 As the clock strikes twelve noon, Bremen's traditional ice wager starts.
Quelle: WFB/bremen.online - MDR
Where & When
Every year on January 6th
at noon
Osterdeich
In January, at noon, the Three Wise Men will appear on the Weser dike in colourful garb, accompanied by a "tailor". In a custom that has evolved from the original ice wager in 1829, they will then throw stones far out onto the ice to test whether the Weser is frozen solid.
The final test comes when the tailor, who must weight no more than 99 pounds, is sent out across the river to see if he can reach the other side without getting his feet wet.
You might also be interested in...