Extended opening hours: Sunday opening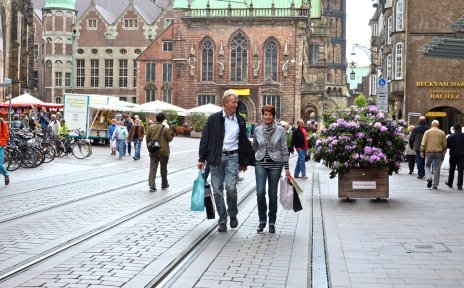 Don't miss out on unique shopping opportunities when visiting Bremen.
Quelle: CityInitiative Bremen Werbung e.V.
Bremen is a great place to shop – there is something to suit every taste and budget. The shops in the Schnoor quarter draw in the crowds seven days a week, even on Sundays when most other shops in Germany are closed. Many other shops also open their doors on Sundays to coincide with special events or local festivals.
Sunday opening at a glance (1pm to 6pm)
2 August 2020

27 September 2020

4 October 2020

1 November 2020

8 November 2020

(Changes and additions are reserved.)
You might also be interested in...