The city triathlon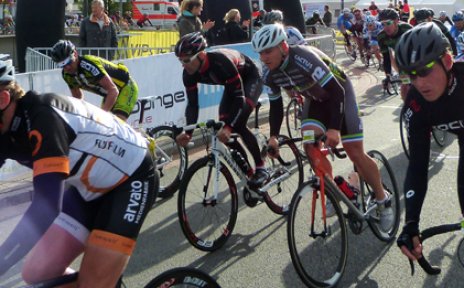 On August, Bremen's Überseestadt will once again attract athletes from far and wide. The city triathlon is one of the sporting highlights of the summer.
Quelle: bremen.online GmbH / MT
Keen amateurs and seasoned triathletes flock here every year to compete in swimming, cycling and running. The triathlon takes place around the Europahafen marina, starting at Hansator gate and continuing along Hafenrandstrasse to the turning point outside the Waterfront complex, before returning through Überseestadt.
Supporting programme
Spectators and competitors alike can also look forward to an extensive supporting programme.
Date
8 August 2021
Überseestadt
You might also be interested in...