Town hall and Roland statue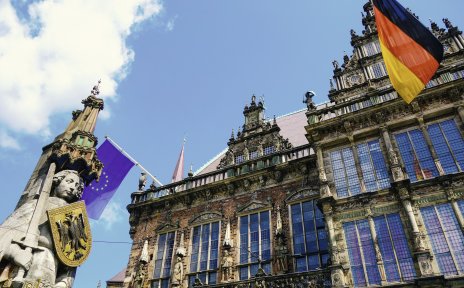 UNESCO-world heritage sites in Bremen
Quelle: WFB/Ingrid Krause
The town hall and Roland statue – UNESCO World Heritage
Bremen, the cosmopolitan city on the Weser river, looks back on over 1,200 years of history. Although the grand old buildings around the market square betray its roots as an ancient trading centre, Bremen has the feel of a thriving city on the up. The town hall and Roland statue are among Bremen's main historical attractions. They have enjoyed UNESCO World Heritage status since 2004 – as "an exceptional testimony to civic autonomy and sovereignty". Bremen's Weser-Renaissance-style town hall with its magnificent facade is one of the finest civic buildings in Germany. It is the only European town hall built in the late Middle Ages that has not been destroyed or altered, managing to survive in its original form over the centuries.

The figure of Roland is a global symbol of freedom and trading rights. Bremen's Roland statue is over 600 years old and it is widely regarded as one of the oldest and most impressive examples.

Bremen's town hall is regarded as the jewel in the crown of the historical market square. The Upper Hall, where the city council used to convene, is the most magnificent ceremonial venue in Bremen. The model ships that hang from the ceiling bear witness to the importance of commerce and maritime trade for the city. Their miniature cannons can even be fired if the occasion demands. At the start of the 20th century, the grand old town hall was in need of an extension. Designed by architect Gabriel von Seidel, the modern building blends seamlessly with the medieval section to form a harmonious whole.

Incidentally, the cellar beneath Bremen's World Heritage site houses the oldest cask of wine in Germany. Known as 'rose wine' after the decoration in the cellar where it is stored, it dates from 1635 and actually tastes more like a sherry than a wine these days. Previously, the cellarmaster and the mayor were the only ones permitted to sample a few precious drops on occasion. But even they have been denied this pleasure since the town hall and Roland statue came under World Heritage protection.
The town hall in 360 degrees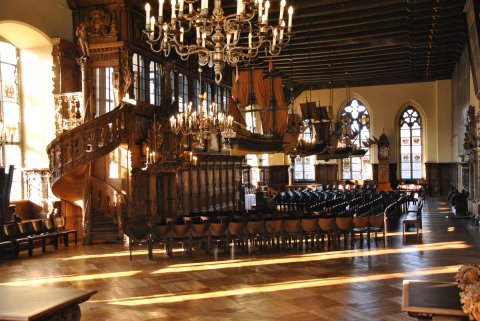 Quelle: Senatskanzlei Bremen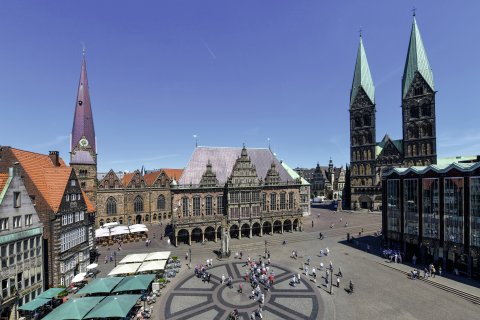 Package: City Break Bremen 2 nights
Quelle: WFB/Michael Bahlo
You might also be interested in...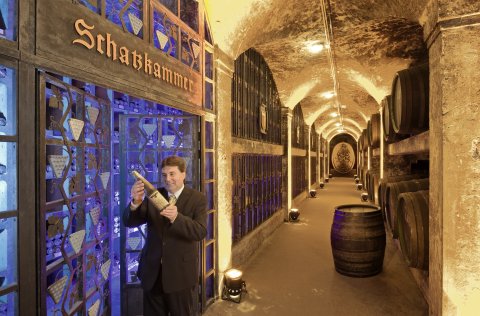 600 years of tradition, 650 German wines, grand hall with ornate wine barrels & columns, vaulted cellar, speciality Bremen fare.
Quelle: WFB/Jan Rathke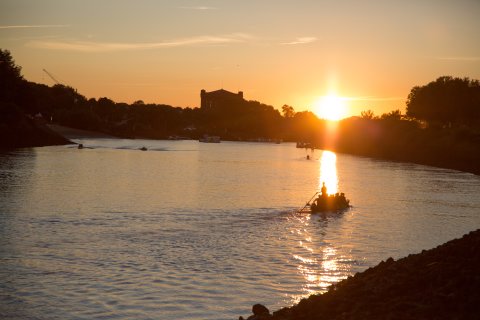 Tips for a one-day visit to the city on the Weser.
Quelle: WFB Wirtschaftsförderung Bremen GmbH / Jens Lehmkühler