Schnoor Quarter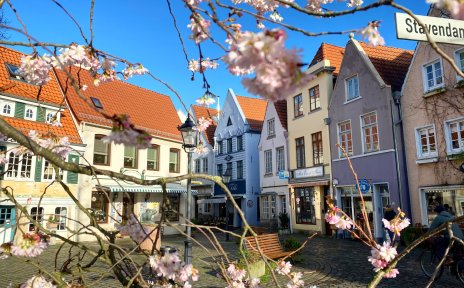 Bremen's oldest district, the Schnoor quarter, is a maze of lanes lined with little 15th and 16th century houses.
Quelle: WFB/Ingrid Krause
Pretty little half-timbered houses dating back to the 15th and 16th centuries, with narrow lanes between the rows of buildings. The name of the quarter may allude to the fact that the houses are lined up like pearls on a string, Schnoor being Low German for Schnur (string). Another interpretation of the name is that this part of the old fishermen's quarter, right by the river Weser, was where the rope makers used to live. Visitors can browse for arts and crafts and handmade gold, rest their legs in one of the many cafés and restaurants or buy a souvenir to take home.
Discover the Schnoor Quarter on a 360 degree tour
Impressions of the Schnoor Quarter
Sunday shopping
In Bremen's oldest quarter, the Schnoor, shops are open on Sundays between 11am and 4pm from 1 April to 31 December. Its craft shops, galleries and souvenir stores appeal to locals and visitors alike, who flock to the Schnoor quarter, particularly at weekends.
The history of the Schnoor
In the 13th century, the Schnoor was mentioned in writing for the first time. River fishermen, craftsmen and traders were mainly living in this quarter. The oldest building remains found date back to the 14th century. At this time a Franciscan monastery was also built on the edge of today's Schnoor district, of which today only the church has been preserved. It has the name of St. Johann and is one of the sights of the Schnoor. At the start of the 20th century, due to the lack of space, the Schnoor became the paupers' district because cars, for example, could not pass through its streets.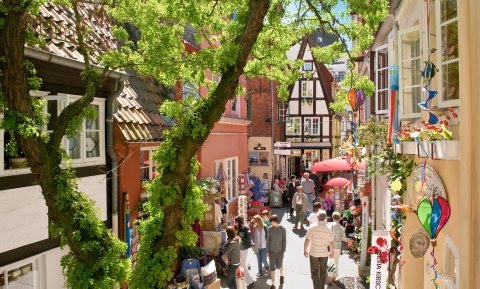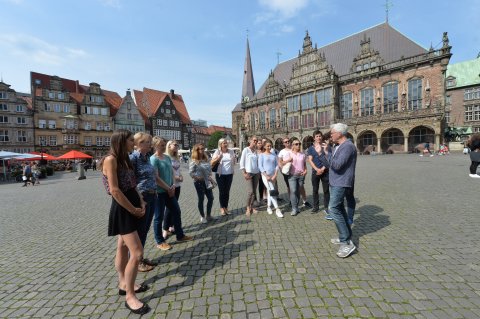 Guided city walk
Quelle: WFB/Michael Bahlo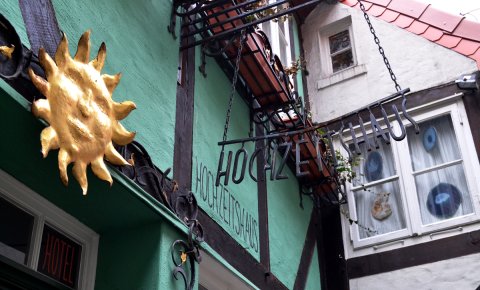 Maike shows you her Schnoor in this film.
Quelle: bremen.online GmbH / JUA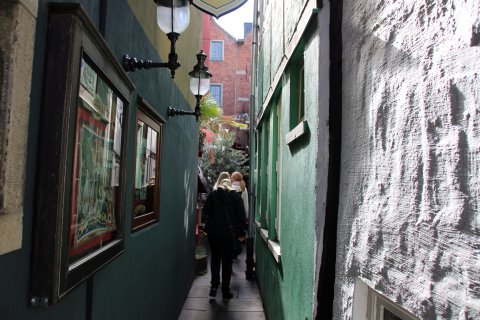 Ingrid and the New York Post's ranking.
Quelle: WFB; Katharina Müller
You might also be interested in...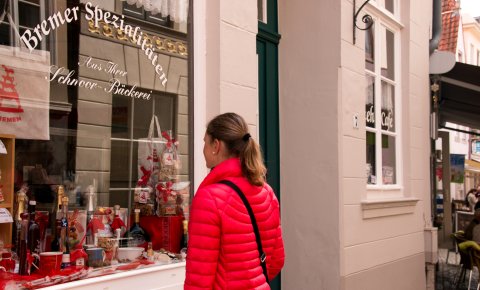 Would you like to take a piece of Bremen home with you? Or surprise your loved-ones with a little something from the Hanse city? Here are some tips for where you can find souvenirs that typify Bremen.
Quelle: Katharina Bünn