Ferries in Bremen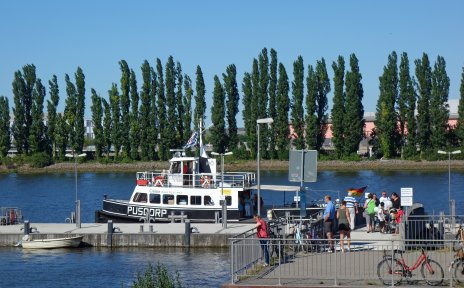 Ferries connect the banks of the Weser river: Pedestrians and cyclists may cross the stream that flows through the heart of Bremen by boat.
Quelle: WFB/Ingrid Krause
Cross the Weser and enjoy Bremen's shortest boat ride or set out on a short trip to the beach. Ferries in Bremen are a rather unusual but fun option for pedestrians and cyclists that don't want to make their way to the next bridge!
Sielwall ferry 'Ostertor'
Take the ferry straight from the 'Viertel' bohemian quarter to the beach and Kleine Weser park and enjoy Bremen's shortest boat ride. The Sielwall ferry shuttles between Sielwall/Osterdeich and Café Sand on the Stadtwerder peninsula. At the beach, you can gently wind down and kids can really let off steam. There's an eco play park just behind Café Sand that is also perfect for setting out on bikes or inline skates.
Park&Ship services operate from the Stadtwerder peninsula whenever there's a big event in the Weser Stadium. There is free parking for approx. 1,000 vehicles, and the shuttle links Café Sand with Osterdeich at least 2.5 hours before and 1.5 hours after the event. For safety reasons, there are no services right to the Weser Stadium and you will need to walk 500 metres.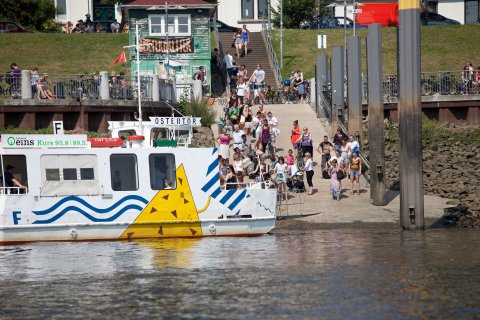 Quelle: WFB Wirtschaftsförderung Bremen GmbH/T. Vankann
Überseestadt Weser ferry 'Pusdorp'
The river Weser is the ideal spot for walks and bike rides at any time of year. Now pedestrians and cyclists can go back and forth between Überseestadt and Woltmershausen on the ferry, opening up a number of new tours and routes. The Hal över ferry operates on Saturdays, Sundays and public holidays between the Waterfront complex (Pier 2), the jetty tower in Überseestadt and Lankenauer Höft. Cyclists can take their bikes on board.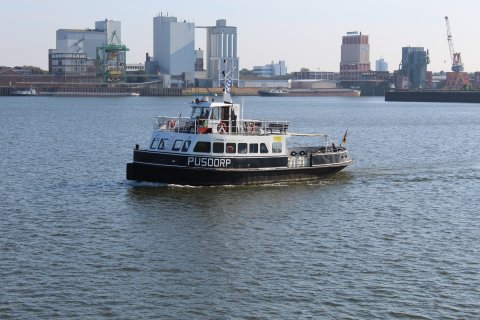 Quelle: H. Koebnick / Hal över
Find the ships on the map


You might also be interested in...