Maritime Bremen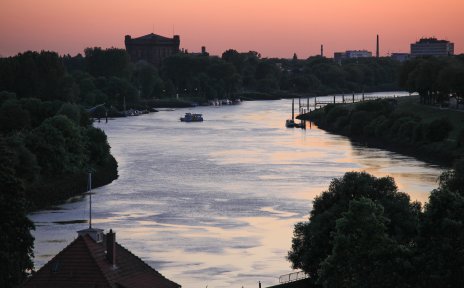 Discover Bremen, the city on the river, from the water!
Quelle: WFB Wirtschaftsförderung Bremen GmbH / Jens Lehmkühler
Flowing through the heart of Bremen is the Weser river: an old trading route that was the driving force behind the city's emergence as a proud Hanseatic centre. Bremen's seafaring traditions are still alive and well today and have a big part to play in its unique appeal.
St. Martin's quay is where the river tours depart: every day in summer, boats take passengers up and down the Weser on short trips or long cruises. There are tours of the Weser river and the harbour, breakfast or candlelit dinner cruises, tours themed on Bremen's delicious kale and pinkel dish and Weser riverboat parties.
But you can also enjoy life on board on the Weser and other rivers, in the Überseestadt district and along the Maritime Mile in Vegesack.
Experience the town history and the history of the harbour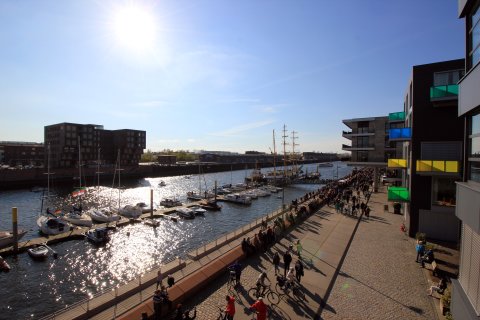 Well worth visiting: Old Weser harbours throughout Bremen that connect seafaring traditions and modern use as a marina.
Quelle: Katharina Bünn