Winter Fun in Vegesack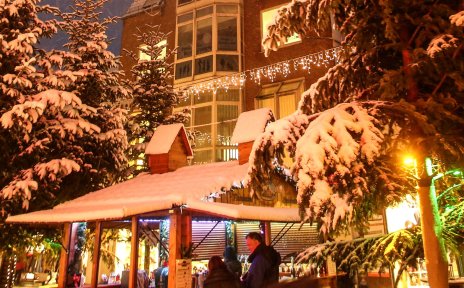 Featuring a large ice rink on Sedanplatz square
Quelle: Christian Kosak
Enjoy the evocative atmosphere of the festive season at the Winter Fun market in the heart of Bremen's Vegesack district. The main attraction is a large ice rink on Sedanplatz square that offers fun for all the family.
When and where?
25 November 2019 to
5 January 2020

Gerhard-Rohlfs-Straße/ Breite Straße
The best thing about the festive season is the sense of anticipation at this most wonderful time of the year. Enjoy it to the full with a range of activities on offer at the Vegesack Winter Fun Christmas market. The centre of Vegesack dons its festive decorations at the end of November.
Vegesack's main shopping area – along Gerhard-Rohlfs-Strasse and Breite Strasse – also receives a yuletide makeover, with festive illuminations, seasonal decorations and stalls that fill the air with the aroma of festive treats.

All the fun of the ice rink
One particular attraction is the temporary ice rink on Vegesack's Sedanplatz square. It is surrounded by an array of festive wooden huts, with a merry-go-round and lots of other seasonal delights.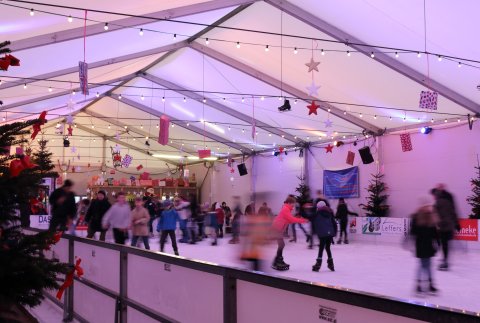 Quelle: Michael Lotz
You might also be interested in...