Findorff Winter Village at the Schlachthof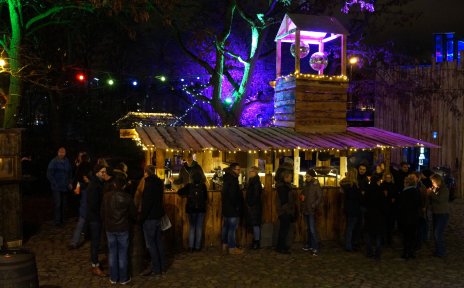 An intimate market with a friendly atmosphere
Quelle: Schlachthof
Please check with the organizer whether the event or the market will take place as planned or whether the respective cultural institution is open.
The Winter Village welcomes visitors for a get-together and some tasty treats. This year the winter village invites you to a new location in the middle of Findorff.
When and where
Mid-November 2020 to mid-January 2021
(or longer if the weather is good)

Mon–Fri: 5pm–11pm
Sat & Sun: 4pm–11pm
(Times may vary depending on the weather and other events at the Schlachthof.)
Visitors can look forward to mulled wine, strong hot rum punch, festive lights, a great atmosphere and lots of tasty treats. What sets this Christmas market apart from the rest is that most of the merchants sell only fair trade products, and many stalls offer vegan food.
A tranquil spot beyond Bremen's larger Christmas markets
In contrast to the large, busy, and colourful markets of the city centre and on the Schlachte Embankment, the atmosphere at the Findorff Christmas market is a bit more sedate. Handcrafted wooden huts, evocative decorations and the trees within the Schlachthof grounds create a welcoming winter village that exudes tranquillity.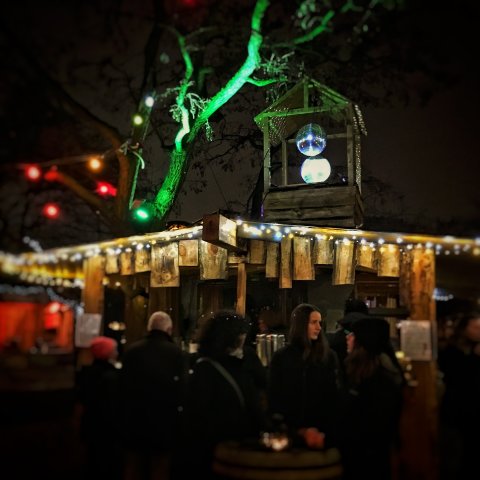 Quelle: Schlachthof
You might also be interested in...