Stroll and hike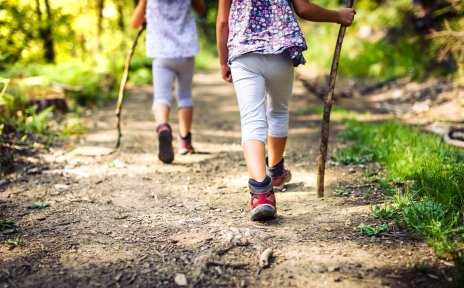 Bremen can easily be explored on foot. We have a few tour suggestions for you.
Quelle: fotolia / _jure
Bremen is the city of short distances. And Bremen is a green city by the river. So it is a good idea to discover it on foot. Maybe our route tips will help you with your planning. There is even a flatland hike with lots of nature in the middle of the city. So put on sturdy shoes and off you go...
If you would like to see the major attractions of Bremen under your own steam, why not go on your very own sightseeing tour on foot? You'll find the ideal routes right here.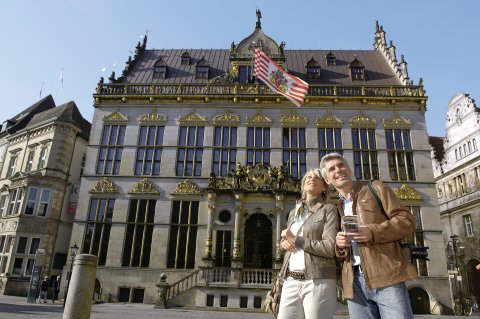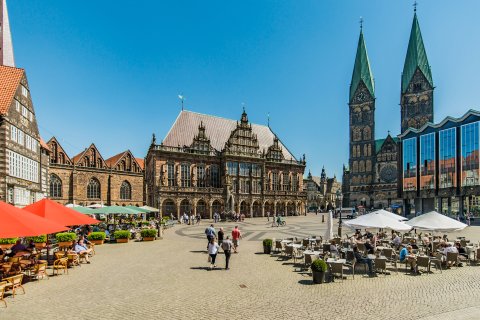 Discover all that Bremen has to offer and find out more about its most important buildings. You can identify these sights from the grey information boards positioned along the walking route. These boards also feature QR codes – simply scan the code with your smartphone to open this page and the route map or a Wikipedia page with further details.
This walk is especially suitable for those who are interested not just in historical Bremen, with its market square, Böttcherstrasse and the Schnoor quarter, but also the trendy areas away from the more well-known streets. Here you'll find plenty of old Bremen houses – some grand, some very simple – not to mention galleries and street art, children's play areas and bars tucked away down side streets. But one thing you won't find much of is traffic, which makes this a pleasant place for a stroll.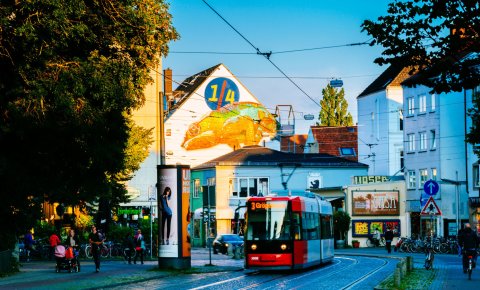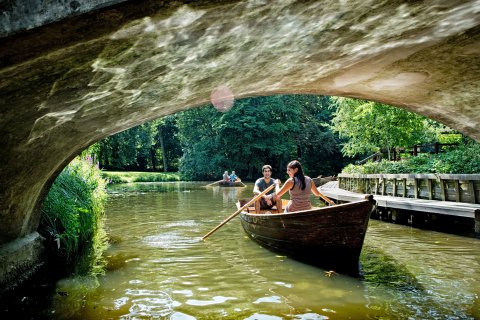 Bremen city centre is a great place for walking. We have designed a varied multi-section tour with ample opportunity for refreshments or for children to play, making it ideal even for families or for those who are less fit. It runs through the Bürgerpark and the adjacent municipal forest (Stadtwald), which together form the green heart of Bremen, and is about 12 kilometres in length overall.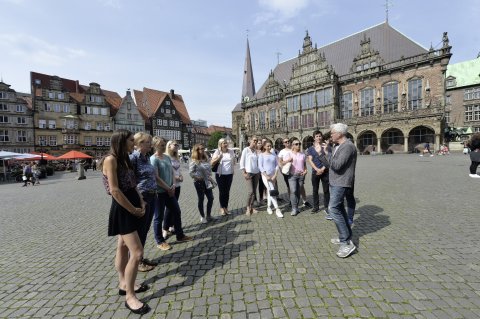 Quelle: WFB/Michael Bahlo
You might also be interested in...