Shopping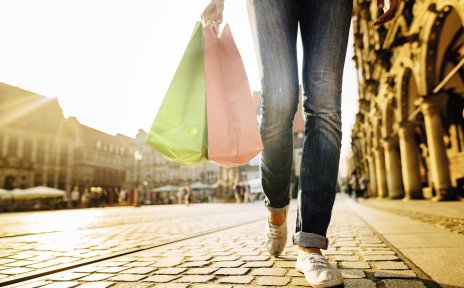 Everything you need to know about shopping in Bremen.
Quelle: WFB/Jonas Ginter
Is it high time to go on that wander around the shops? Do you just need a new pair of shoes, or simply want to browse through what's on offer? You can do all of that in Bremen! With its multi-faceted shopping streets, covered passageways and stylish shopping centres, colourful flea markets and authentic weekly markets, our Hanseatic city has an almost infinite variety of shopping experiences. Be inspired by our shopping tips and discover shops you never knew existed. You'll find eclectic boutiques and clusters of specialist traders alongside famous international stores.
The majority of retail shops closed on December 16th 2020. Please check the current regulations and whether your favourite shops offer Click & Collect.
Shopping in different city districts
Do you prefer shopping in creative, idiosyncratic boutiques or are you inspired by artisanal crafts? You're sure to find just the right unique, hand-crafted items and gifts in the myriad of unique shops located in Bremen's shopping districts, outside the city centre. Have a closer look at the diverse areas of the city!
Sustainable purchasing
Shopping with sustainability in mind is becoming ever more popular in our Hanseatic city. In addition to buying the regional products on offer at the weekly markets, you can also choose to shop in any number of zero waste stores or sell your clothes to one of the pre-loved clothing shops. You might even find a hidden treasure at one of the flea markets.
Shopping for something special
Are you searching for accessories for your bike or dumbbells for working out at home? Bremen has all the specialist shops you could need for your hobbies and leisure pursuits. Browse through the shelves in Bremen's independent shops or be inspired by the range on offer in our major stores. We've put together a few tips you might find interesting here.
Shopping arcades in Bremen
Lloyd Passage
The Lloyd Passage is home to around 30 shops and two major departments stores. Today, it's only the name that is a reminder that these businesses occupy the former site of Lloyd's North German shipping operations. Since 2003, many VIPs have left behind their hand prints (cast in bronze) as a memento of their visit to the Passage. Having a connection to Bremen was the requirement for this memorial, which is why you'll see hand prints from celebrities such as comedian Hape Kerkeling and satirist Jan Böhmermann.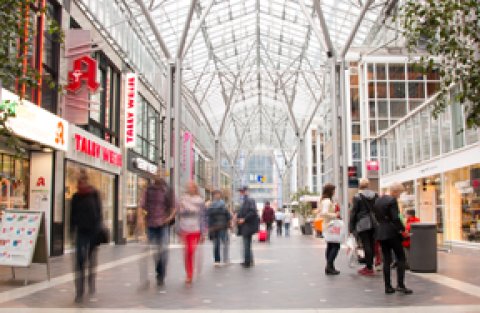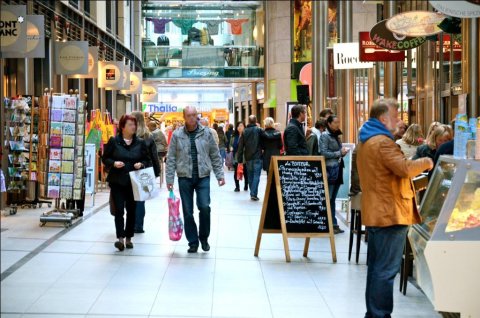 Domshof-Passage and Katharinen-Passage
These are two covered shopping arcades, home to more than 50 shops in the heart of Bremen's city centre. Leave your car nearby, in the Katharinenklosterhof, and start your shopping expedition in the Domshof-Passage and the Katharinen-Passage.
Shopping centres
If you enjoy strolling around shopping centres, a visit to Bremen's Huchting, Walle or Osterholz districts is an absolute must. In the centres there you'll find an excellent selection of shops, chain stores and a variety of food courts, all with free parking.
More suggestions to round off your shopping trip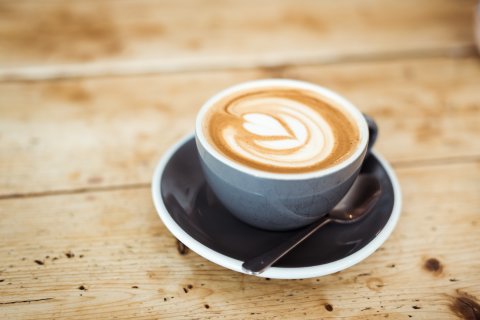 Come and enjoy the many different cafés in Bremen
Quelle: fotolia / Chopard Photography