Union Brewery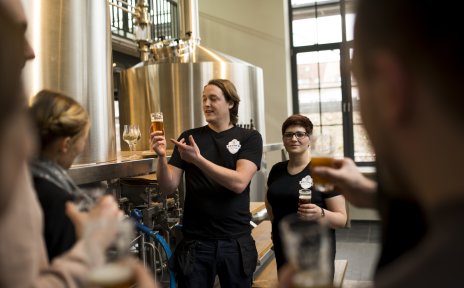 Visit this Bremen craft brewery with its own mash house, botting plant, brewpub, and covered beer garden all in a historical setting.
Quelle: Jonas Ginter / Freie Brau Union Bremen
Old walls, new beers
No beer had been brewed at the Union Brewery for almost 50 years, but since 2015 the brewery has been writing a new chapter in its history. The new brewhouse was built in the same location as the old one, and the owners were keen to create a contrast of historical brick building and state-of-the-art stainless steel brewhouse. The owners are passionate about craft beers, and about Bremen as the home of their brewery. The logical conclusion, therefore, was to call their beers BREMER (of Bremen), and BREMER beers are only brewed and bottled in the city.
Craft stands for artisan production processes, for an openness towards new and surprising taste experiences, and for the courage to create them – but also for maintaining traditional types of beer. This philosophy is why the brewery insists on local production, and the beers are neither heat-treated nor filtered, which means they retain a natural cloudiness. Visitors can take part in tours, beer seminars and beer-brewing days at the brewery to find out where and how BREMER craft beers are made and bottled.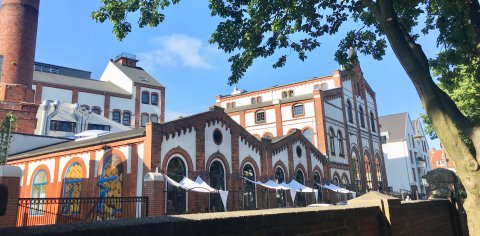 Quelle: WFB/Cornelia Riebl
Brewery tours and seminars
Find out about craft brewing in Bremen during a guided tour, a beer seminar or a brewing workshop. You can also arrange an individual tour of the brewery with one of the two master brewers.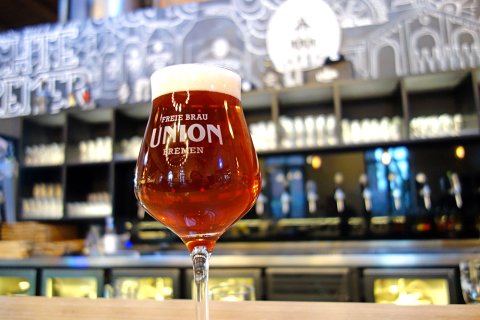 Quelle: WFB/Ingrid Krause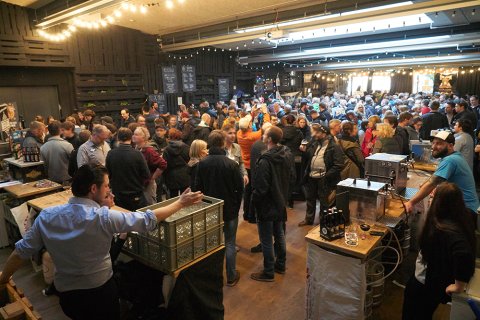 Brewery restaurant and beer garden
You can sample freshly made beers straight from the tap at the brewery's restaurant and tuck into regional food and local specialities. The covered beer garden is open throughout the year. Please enquire about special offers for small and large groups. You can buy selected bottled beers to take home with you from the craft beer shop.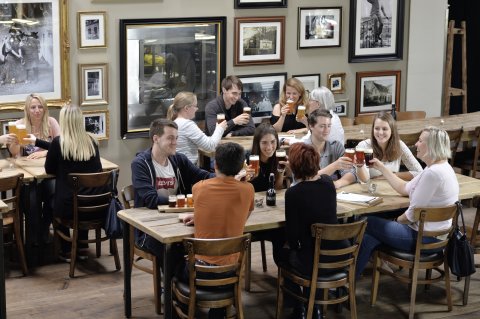 You might also be interested in...