Schüttinger brewpub
The Schüttinger is not only Bremen's oldest brewpub, it is also the city's oldest brewery.
Quelle: FS Bremen GmbH/Adrian Gajewski
It specialises in traditional beer, rustic fare and socialising on long wooden tables. But that's not all – it also makes craft beer.
Schüttinger Hausbrauerei resurrected Bremen's brewpub tradition back in 1990, and it is still brewing bottom-fermented, naturally cloudy beer without preservatives or stabilisers today.
Two types of beer are served here, pale and dark, though the master brewer does create other types of beer for special occasions. You can also order a beer to take away here – the bottle is filled, sealed and a label is attached while you wait.
Brewery tours offer you a glimpse of what goes on behind the scenes. And you get to taste the beer, of course – you can chose either their pale or dark brew.
Quelle: WFB/Michael Bahlo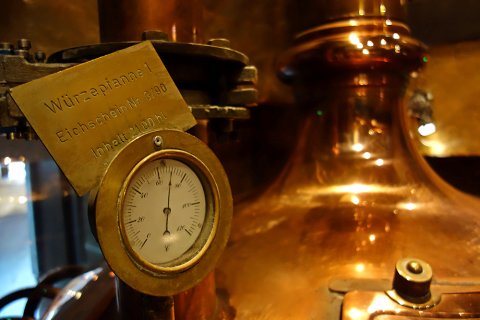 You might also be interested in...