Lloyd Caffee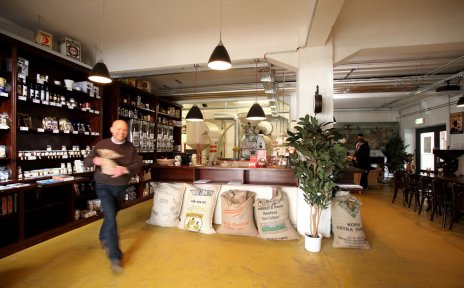 Learn everything there is to know about coffee-roasting traditions from the master coffee roaster, and sample the freshly roasted coffee for yourself at the shop.
Quelle: Kubikfoto / Lloyd Caffee GmbH
From Café HAG to Lloyd Caffee
Bremen was where local coffee merchant Ludwig Roselius invented the decaffeination process. Over 100 years ago he discovered a method of removing the caffeine from coffee without spoiling the taste, and from 1906 onwards his HAG coffee became famous around the world. Coffee is still being produced at the old factory in Überseestadt.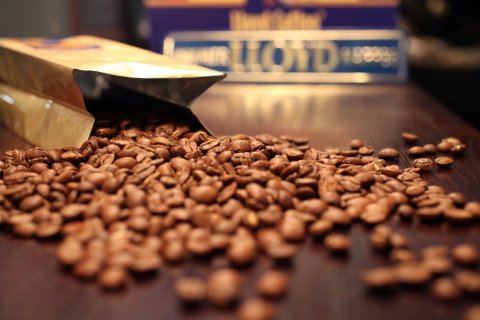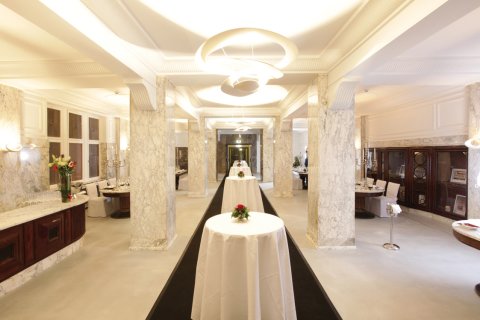 Its sumptuously restored HAG marble hall transports visitors back in time to the Golden Age of the Bremen coffee trade. The heritage-listed hall in Bremen's Holzhafen area was built by Roselius in 1914 and features white Carrara marble and art nouveau display cabinets, where original packaging, old advertisements and porcelain bring Café HAG's history to life. The hall now belongs to Lloyd Caffee and forms part of the tour of the roastery. Coffee has been roasted by hand at Lloyd Caffee for 85 years, making the small roastery on Fabrikenufer the oldest in Bremen to still produce coffee using traditional methods. Master coffee roaster Christian Ritschel holds public coffee seminars where visitors can look behind the scenes and discover the secret to really good coffee.
Tour of the roastery
What happens to beans in a roastery? Take a tour of the marble hall with Lloyd Caffee's master coffee roaster and discover the art of great coffee. The hall, now a listed building, was built in 1914 by Bremen coffee merchant and patron of the arts Ludwig Roselius.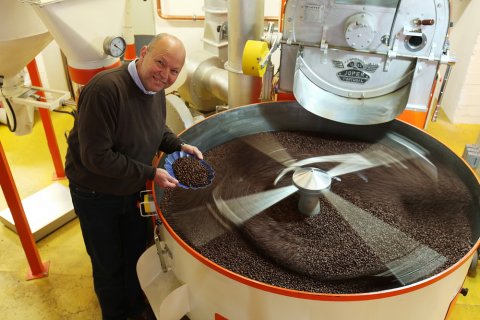 Quelle: Kubikfoto für Lloyd Caffee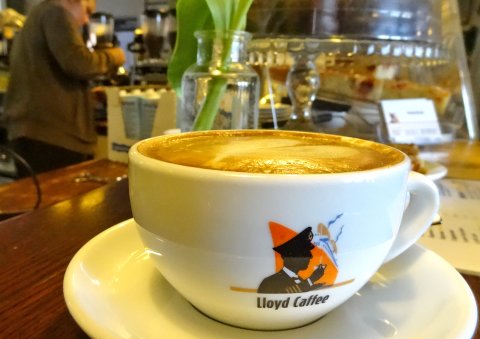 Quelle: WFB/Ingrid Krause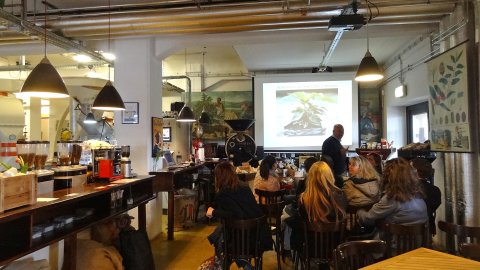 Shop and café
You can sample various coffees in the cosy café and, of course, buy them too.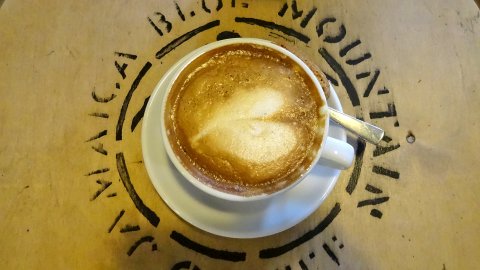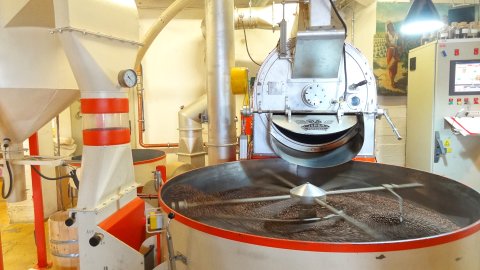 You might also be interested in...