Day trips to the North Sea coast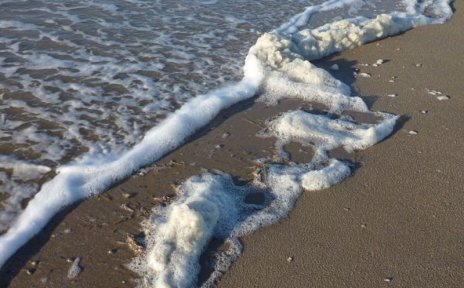 It's all possible within easy reach of Bremen!
Quelle: Seniorenlotse, Siegel
Take a boat trip out to Helgoland, set sail on the sea, gaze at gargantuan cruise ships. It's all possible within easy reach of Bremen – on the North Sea coast!
Heligoland tours
All aboard for Heligoland! Experience a genuine sea voyage to Germany's only remote offshore island, Heligoland, with its unique unspoilt nature, pure air and duty free shopping. From Cuxhaven, you can travel in comfort to the island of Heligoland on the Halunder Jet catamaran operated by FRS Helgoline. Between late April and early November, the catamaran runs daily at 11.30am from the Alte Liebe in Cuxhaven directly to the harbour at Heligoland in only 75 minutes – and no additional boats are required for disembarkation. Cuxhaven-Heligoland is the shortest and most reliable connection to this remote offshore island.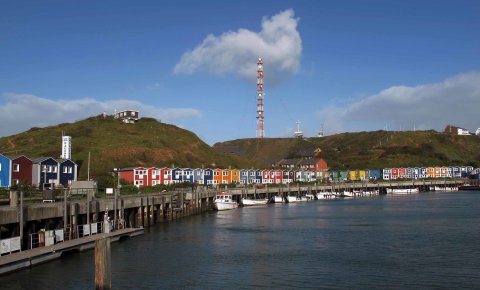 Quelle: Kurverwaltung Helgoland
Sailing ships Mercedes and Eldorado
Let the winds dictate your course! On day trips aboard the luxury Mercedes brig or the sailing ship Eldorado, you will be well looked after by a professional crew. The sailing ship Mercedes, one of the most recent additions to the international fleet of tall ships, is luxuriously finished with fine wood, leather sofas and brass handrails. The crew is ready to take care of your every need, the barman serves refreshing drinks and the chef cooks and bakes on board. You can lend a hand with setting the sails and even take the wheel on the bridge. The trips are suitable for children and families, and the ship meets the strictest safety requirements for commercial passenger transport.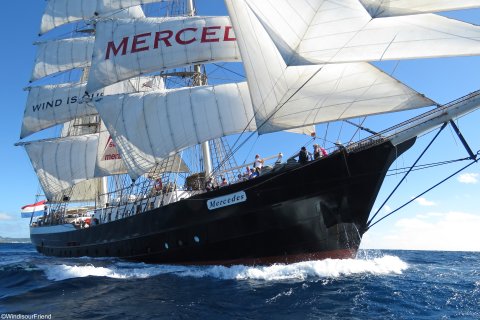 Quelle: J. Teute-O.Wipperfuerth / WindisourFriend C.V.
Columbus Cruise Center Bremerhaven
The Columbus Cruise Center in Bremerhaven is one of the most modern passenger terminals in the world. It was opened on May 2003 and builds on a long history of passenger services from Bremerhaven. Over 8 million people emigrated from Columbus quay to the New World and in the decades since this tradition has continued. You can observe the comings and goings of large cruise ships in and out of Bremerhaven. The exact departure times can be found in the timetable.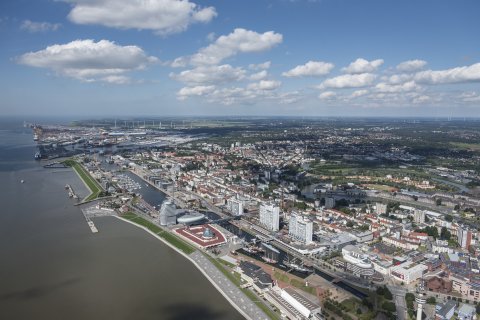 Quelle: WFB/Studio B
Service Centre
Everything you need to know about your stay in Bremen is available by phone or email: suggested events, hotels, tickets, ... Further information
Quelle: WFB/Jonas Ginter
Bremen Hotels
Whether you are looking for a hotel, hostel, guesthouse or boat in Bremen: you'll find the perfect place to stay in ... Further information
Quelle: WFB/Jens Hagens