Stadtteilfarm Huchting (Huchting Neighbourhood Farm)
Cooking or baking, caring for and feeding animals, gardening, making fire or simply playing – the neighbourhood farm offers a lot for children and families. Ponies, sheep, teacup pigs, alpacas and other animals make their home here. People of all ages are heartily welcome to visit the farm during its opening hours.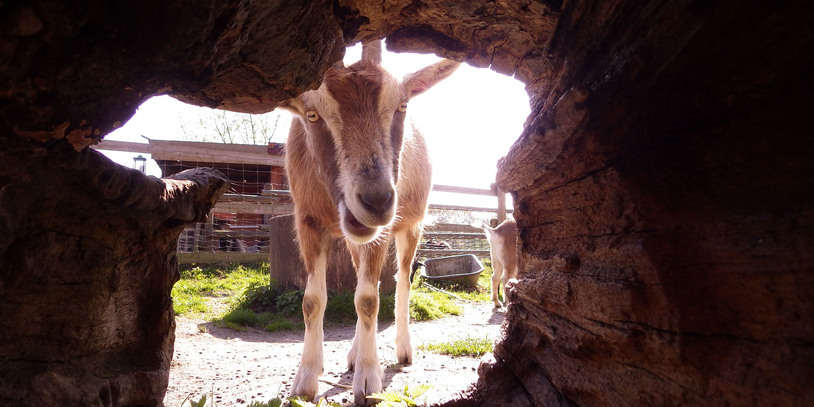 Die Thüringer Waldziege "Arti" auf der Stadtteilfarm Huchting.
Quelle: Stadtteilfarm Huchting