Souvenir Shopping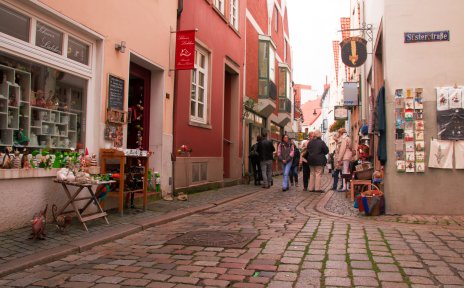 Delicious handmade treats, coffee, beer and more.
Quelle: Katharina Müller / WFB
Would you like to take a piece of Bremen home with you? Or surprise your loved-ones with a little something from the Hanse city? Here are some tips for where you can find souvenirs that typify Bremen.
Lloyd Caffee
The oldest coffee roasting house, that still roasts coffee in the traditional way, has been indulging taste-buds nationwide with its exclusive coffee specialties since 1930. In the roasting stores in Holzhaften in Bremen and in Vegesack, you can purchase all their coffees and espressos as well and other specialties. Lloyd Rösterei-Laden.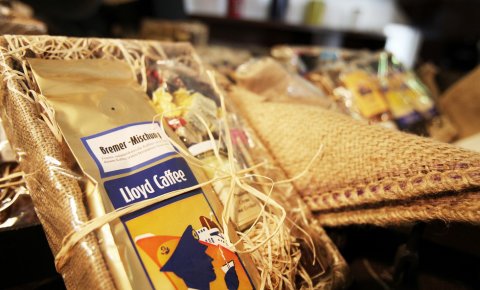 Quelle: Lloyd Caffee
Beck's
As famous as Bremen is for its Town Musicians, it's just as famous for its beer – Beck's. Since 1873, the tasty Pils has been brewing in the Hanse city. Not only tours of the brewery are available at their visitor's center, but also coasters, bottle openers, glasses, trays and lots more. Beck's Besucherzentrum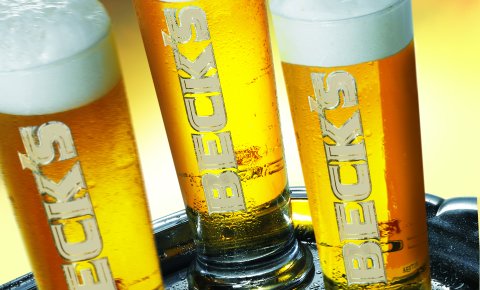 Quelle: Anheuser Busch InBev
The Bremer Bonbon Manufaktur
Since 2009, the Bremer Bonbon Manufaktur in the heart of the Böttcherstraße has been enticing the public with their delicious handmade treats and traditional handcraft. You can watch the confectioners at their work or sample over 100 different kinds of bonbons here. The bons bons are not only delicious, but beautiful to look at – lovingly created in so many different colors and forms.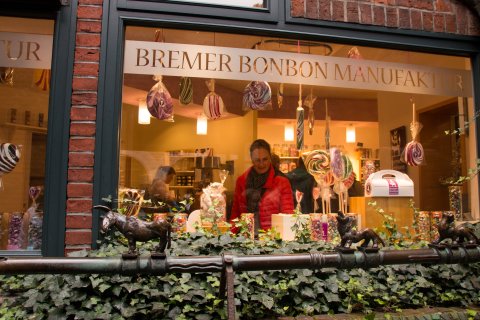 Quelle: Katharina Bünn
Werder Fan-Welt
You're a Werder fan or have one at home? Then take the opportunity to check out the Werder Fan-Welt shop. At the east-curve of the Weser Stadium, more than 300 articles displayed over two shopping floors stand ready to make the Werder fan happy.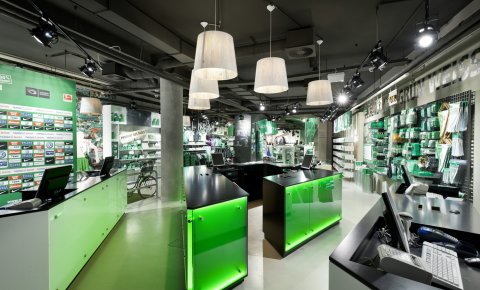 Quelle: Werder Bremen Fan-Service GmbH
Konditorei Café im Schnoor
Among the lovely buildings in the Schnoor – Bremen's oldest quarter – you'll find the Konditorei Café im Schnoor. Traditional Bremen treats like Babbeler, Kaffeebrot, Schnoortaler, Schnoorkuller, Klaben and Bremer Kluten can be found here. Konditorei Café im Schnoor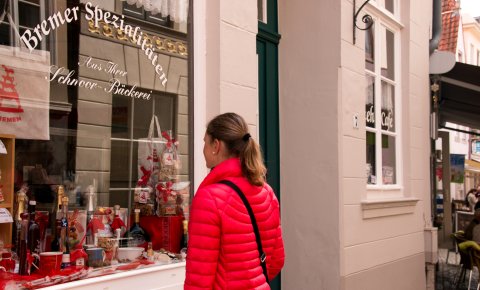 Quelle: Katharina Bünn
Wine from the Ratskeller
In vaults in Bremen's Rathaus cellar – the Ratskeller – treasure from Germany's wine history is stored. You can learn all about it on a guided tour. Buy some to enjoy at home at the wine store located just behind the statue of the Bremen Town Musicians, where you'll find a carefully chosen selection of wines from the Ratskeller.
Quelle: Bremer Ratskeller







You might also be interested in...