New! Since 2016: "Your Race" - A contest for Everyman
At the 52nd Bremen Sixdays, for the first time ever, a race for amateurs was held. 12 competitors, six men and six women, stood ready to compete on the 166-metre-long and extremely titled race track.
The qualification races for Bremen residents interested in competing in Sixdays 2017 take place in January. The best placers will then compete on the tilted track at the end of the programme on 14 January. Please find further information regarding how to participate here.

A wide-ranging cycling programme
Sixdays offers its audience a varied and sophisticated sport programme. International professional teams, young talent, amateur teams, as well as sprinters compete on the 166,66-metre-long track. Relatively new is the competition for women, who now pursue their points at the competition in Bremen.

2017 to open once more with a first-class race
The International Cycling Union (UCI) has selected Bremen Sixdays for the 1st rank of commercial races. Now that more qualification points can be collected for the Cycling World Championship, the race has become even more interesting for cyclists. 2017 will surely once again draw high-calibre cyclists for its start.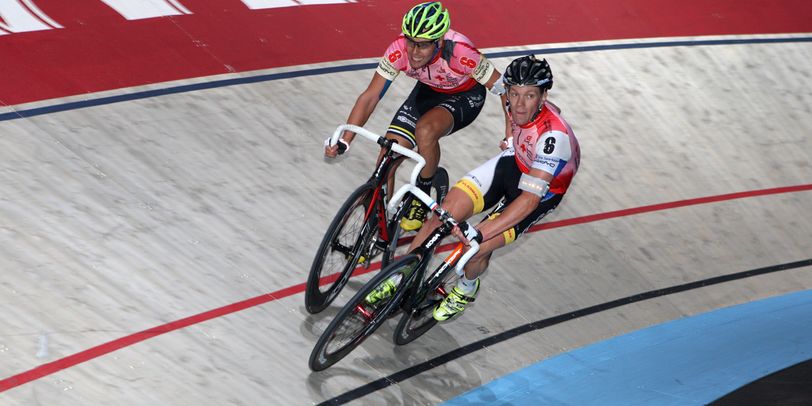 Die Bremer SixDays sind für alle Radsportfreunde ein wahres Spektakel.
Quelle: Sixdays Bremen / M. Heckel