Schulmuseum Bremen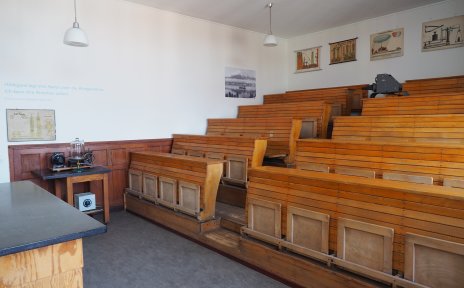 A journey through Bremen's school history
Quelle: WFB - MKA
Discover the history of the Hanseatic City's schools in a delightful way, at the Schulmuseum Bremen!
Colourful wall paintings, old school desks, fascinating physical apparatus, plaster models, taxidermy, old photos, class registers, report cards, gymnastics equipment, handicrafts . . . in all over 32,000 objects and around 30,000 books. These are the treasures which form the basis of the exploration of Bremen's education history of the last 150 years.
Subjects explored by the museum include the history of Bremer Volksschulen (folk schools) starting from around 1900, schooling under National Socialism, as well as Bremen's current educational history.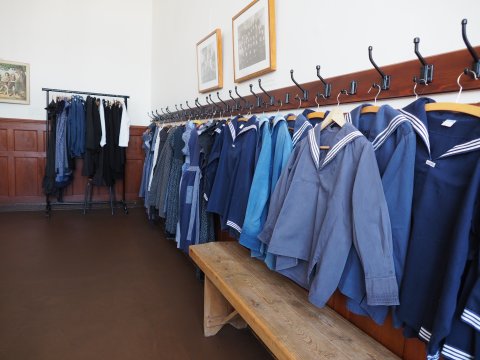 Quelle: WFB - MKA
Schools under National Socialism
The exhibit "Bremen Childhood and Adolescence under National Socialism" documents the life stages the Nazis had planned for children and adolescence as well as what methods and strategies were used to indoctrinate young people. The exhibit shows the way the Nazis managed to manipulate pupils for their purposes. An underground bunker from 1941 can also be visited, with the exhibit about the Luftkrieg which can be viewed by flashlight.

Come and join in!
In a school building from 1904, visitors of all ages can experience Bremen's school history first-hand. Numerous museum education programmes invite you to experience the typical day of a pupil in, for example, the era of Kaiser Wilhelm. The popular hands-on presentations offer lots of creative ways to experience the cutting-edge pedagogy techniques of the 1920s.
Quelle: Schulmuseum / Joachim Koetzle
You might also be interested in...