Riensberg cemetery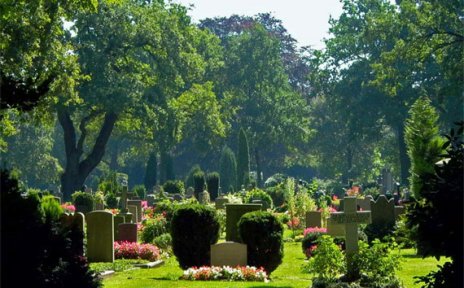 A lake, bridges and a wealth of beautiful trees, creating a serene and dignified setting.
Quelle: Seniorenlotse
Riensberg Cemetery is located in the Schwachhausen district, just a stone's throw from the Focke Museum. Designed as a park, the cemetery also has a lake, a number of bridges, three sizeable mausoleums and a chapel.
A beautifully laid out cemetery in the district of Schwachhausen
A preservation order was put on the crematorium in 2000 and on the entire site in 2011. A considerable number of famous local figures have been laid to rest at the over 100-year-old cemetery, making it an important part of Bremen's cultural history.
The chapel is surrounded by verdant plants, conifers and rhododendrons. The long avenue of lime trees provides a fitting backdrop to the graves.
You might also be interested in...