Rhododendronpark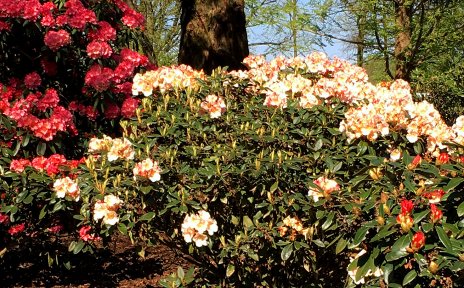 A Rainbow of Blossoms
Quelle: privat / JUA
All year-round, visitors to the Rhododendron Park can enjoy unusual plants outside in the park as well as inside the greenhouse.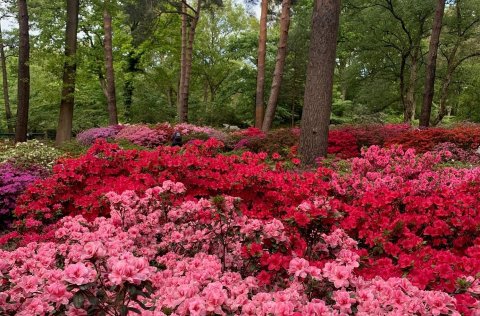 Experience a virtual walk through a sea of flowers!
Quelle: WFB / LRU
The month of May sees the Rhododendron Park in Bremen in its full glory. The park is not only one of the most beautiful, but also one of the largest of its kind. The circa 46 hectares of parkland, containing more than 1,000 types of Rhododendron and Azalea bushes, comes into bloom in the month of May. For six weeks long, the blooms are on show, majestically framed by the mighty beech and oak trees, with a magnificent display of colour, from yellow to violet to red.

Botanical Garden
The botanical garden is the jewel in the crown of the Rhododendron Park. There is a carefully selected collection of over 6,500 different plants, both native and exotic, within the 3,2 hectares of parkland. The plants are categorised into different themes and labelled with explanatory texts: A lexicon to stroll through while you discover and learn.
Quelle: privat / JUA
The botanika
"Das grüne Science Center" opened in the middle of the Rhododendron Park in 2003. It has a Discovery Centre and a thematic greenhouse complex with extensive multimedia features, hands-on exhibits, and interactive models, engaging both young and old in learning about the biodiversity of our earth. Via an exciting expedition, visitors follow the trail of the rhododendron in faraway fields, from the mountains of the Himalayas to the rainforests of Borneo. Realistically reproduced landscapes promise a unique experience of exotic nature.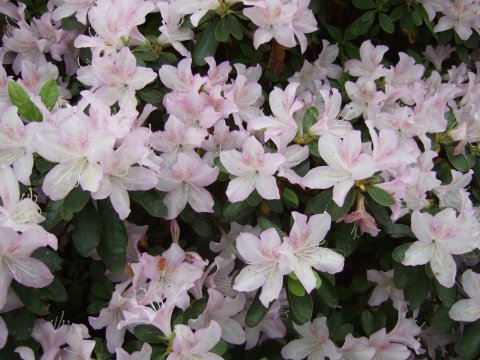 Quelle: Seniorenlotse
You might also be interested in...