Possibilities to park your bike at the Bremen train station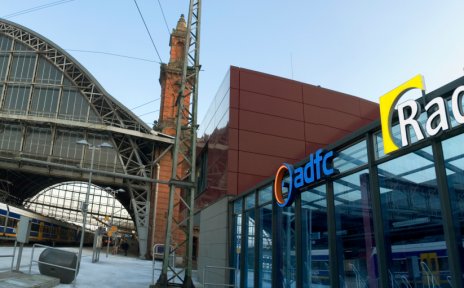 Hire a bicycle, park your bike securely and weatherpoof or repair some damages.
Quelle: © ADFC Bremen FOTO-TEAM / HG
The citizens of Bremen love their bikes! It's not without reason that the Hanseatic city of Bremen has the third most dedicated bike culture of Europe: everything is well connected by easy bicycle tracks which offer a lot to discover. The greater the loss when it comes to a theft. To protect your bike, here are some possibilities to park it safely.
Brepark Fahrradparkhaus and bicycle stations
The first BREPARK-Fahrradparkhaus is situated next to the BREPARKhaus Am Dom multi-storey car park (Wilhadistrasse 1). It provides to choose between free and convenient places to stow your bike and special lockable boxes with an integrated charging-station for E-Bikes. It also offers a tool station for minor repairs and some storage for your baggage.

Opening hours

Prices
24 hours: 3 Euro
72 hours: 7 Euro
1 week: 10 Euro
30 days: 25 Euro
More options for secure parking are provided by the BREPARKhaus Mitte and the Fahrradstation am Brill which is close to the pedestrian zone and the Wallanlagen.

For more information visit the Website of the Brepark Fahrradparkhaus.
Radstation at the Bremen train station
The ADFC Radstation at the main train station provides a variety of services for cyclists. There is secure parking for your bicycle (incl. panniers), a workshop for quick repairs and advice and tips for tours from the staff. Of course you can also hire bicycles here including e-bikes, kids' bikes, folding bikes and cargo bikes. Please book ahead at weekends and on public holidays.


More information: Website ADFC Bremen
Opening hours
Bike parking: 24 hour
Workshop and bike hire

1 March to 3 October
Mon - Fri: 8am - 7pm
Sat, Sun, public holidays: 9am - 2pm

4 October to 28 February
Mon, Tue, Thu, Fri: 10am - 6pm
Wed: 8am - 7pm
Sat: 10am - 1pm

Prices
Bike parking
per day: 1,50 Euro
per month: 15 Euro
six months: 55 Euro
per year: 99 Euro

Bike hire

Electric bike hire
Discounts available for families and groups, as well as special weekend prices and reduced rates for week-long hire.
You might also be interested in...