Natural scenery
The works of the early Worpsweder artists are marked by atmospheric natural scenery. This proved a great influence on later generations in Babizon and Dachau who, following the example set by those in Worpsweder, begin to paint from natural settings rather than artificial ones.

Hermine Overbeck-Rohte
After the early death of her husband, Fritz Overbeck, Hermine Overbeck-Rohte endeavoured to preserve her husband's legacy. She organised exhibitions for his works, purposely holding her own in the background. Even her own children were unfamiliar with her work and after her death in 1937, they were surprised to find over 200 of her studies inside the former studio of her late husband. While she lived, she considered herself a student of Overbeck, but her work clearly shows a quality that is hers alone. The Overbeck Museum displays her rich collection for the first time.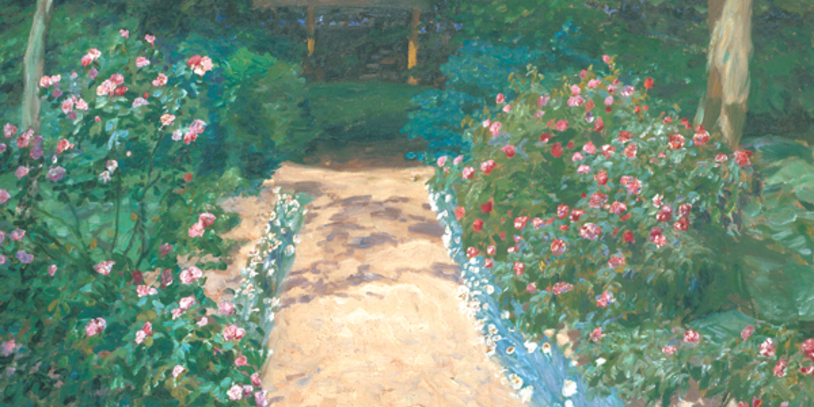 Rosenweg - Fritz Overbeck
Quelle: Overbeck Museum