OASE in Weserpark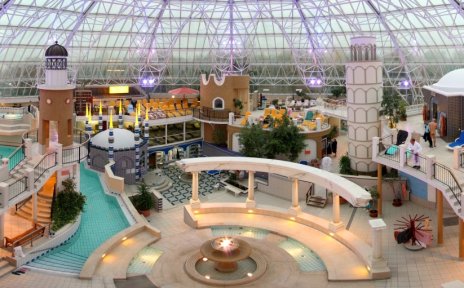 Spa, sauna and fitness complexes offering a combination of spa traditions, massage styles and beauty Treatments.
Quelle: Oase im Weserpark
The team at OASE in Weserpark are experts at creating interesting variations on wellness methods and introducing new ones that enhance the wellness market. OASE has been providing traditional and exotic massages from all continents 365 days a year since the start of the new millennium.
The range of beauty, massage and wellness treatments is legendary and has delighted many thousands of North Germans as well as countless wellness tourists. Especially popular are wellness treatments that can be enjoyed together in a large spa room, for couples, best friends … simply marvellous.
Harmony and inner balance
And with wellness coaching, OASE now also offers services aimed at your spiritual wellbeing. During journeys of discovery into your inner self, accompanied by qualified professionals, experienced coaches help you explore ways to achieve harmony and inner balance. Full-body massages, intensive therapies and beauty treatments are also highly popular.
Quelle: Marc Leonard / OASE im Weserpark
You might also be interested in...