Fette Beute – 43 m² Überseekaufhaus
True, the Überseekaufhaus is not exactly new, it's just starting anew - in the Schnoor. As of 17 March, Fette Beute's individual products are no longer available in the Überseestadt, but at Schnoor 39.

Handmade and Individual
The crew describes the collection with the following words: gorgeous, maritime, romantic, practical, cool, Nordic, yummy, scented, creative, North German, feminine, decorative, Bremen-ish, lovely, manly, humorous, charming, exquisite, tiny, handmade, giftable, pampering . . . and so much more!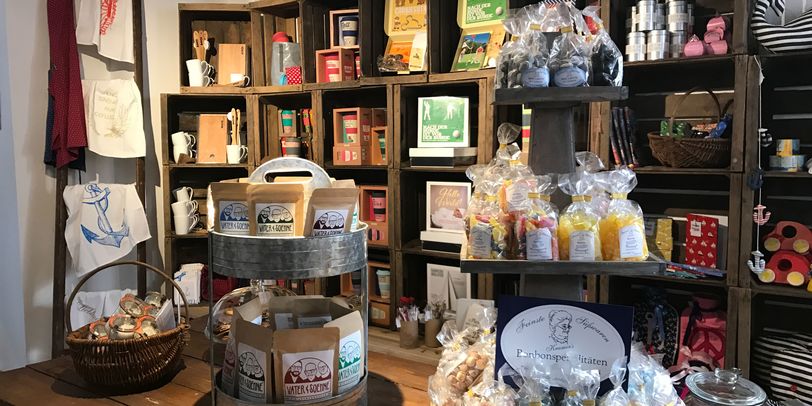 Viele bunte Regale voller Produkte im Überseekaufhaus.
Quelle: bremen.online - JUA