Music and Light on the Hollersee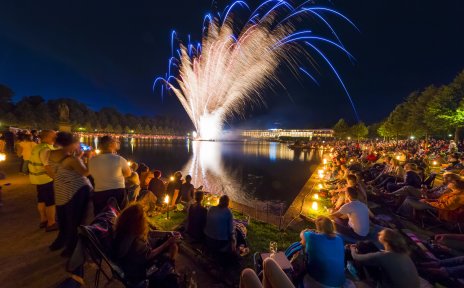 Orchestra music and a sea of light bid the summer farewell.
Quelle: WFB; Thomas Hellmann
Every year, late in the summer, a very special outdoor event takes place on the lake of the Park Hotel: In the illumination of a sea of lit torches, the sound of classical music fills the area all around the Hollersee.
Where and When?
presumably September 2020

Hollersee
at the Park Hotel in the Bürgerpark
Each year, thousands of Bremen residents are drawn to the unique experience that takes place around the lake in front of the Park Hotel: The classical open-air concert "Music and Light on the Hollersee". For 25 years, the event - with its sea of lights and classical music – has enchanted the Bremen public. For one evening in the first weeks of September, numerous guests find a spot on the lawn around the lake to set up their blankets and folding chairs. With the luminosity of a multitude of torches, and the music of the Youth Symphony Orchestra of the Music School of Bremen under the direction of Martin Lentz, they enjoy a magical ambience. Seasoned guests bring a picnic basket, all the better to fully relish a wonderful evening.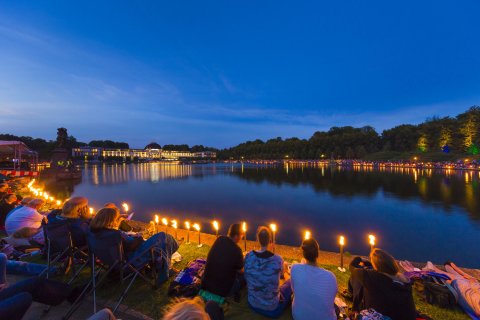 Quelle: WFB; Thomas Hellmann
A Sea of Light on Earth and in the Heavens
A staple of the "Music and Light on Hollersee" programme is the firework display - set off while George Friedrich Händel's
"Music for the Royal Fireworks" is played. And traditionally, the evening closes with the whole of the audience singing the lullaby "Der Mond ist aufgegangen" ("The moon has risen").
Torches can be purchased at the event. The proceeds go to support the Bürgerpark and the orchestra.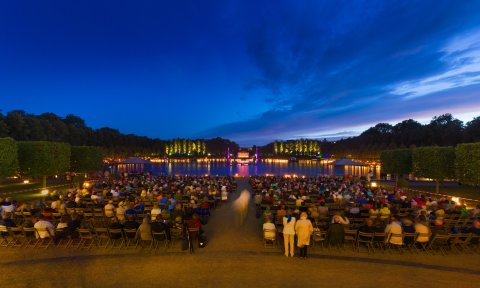 Quelle: WFB; Thomas Hellmann
You might also be interested in...